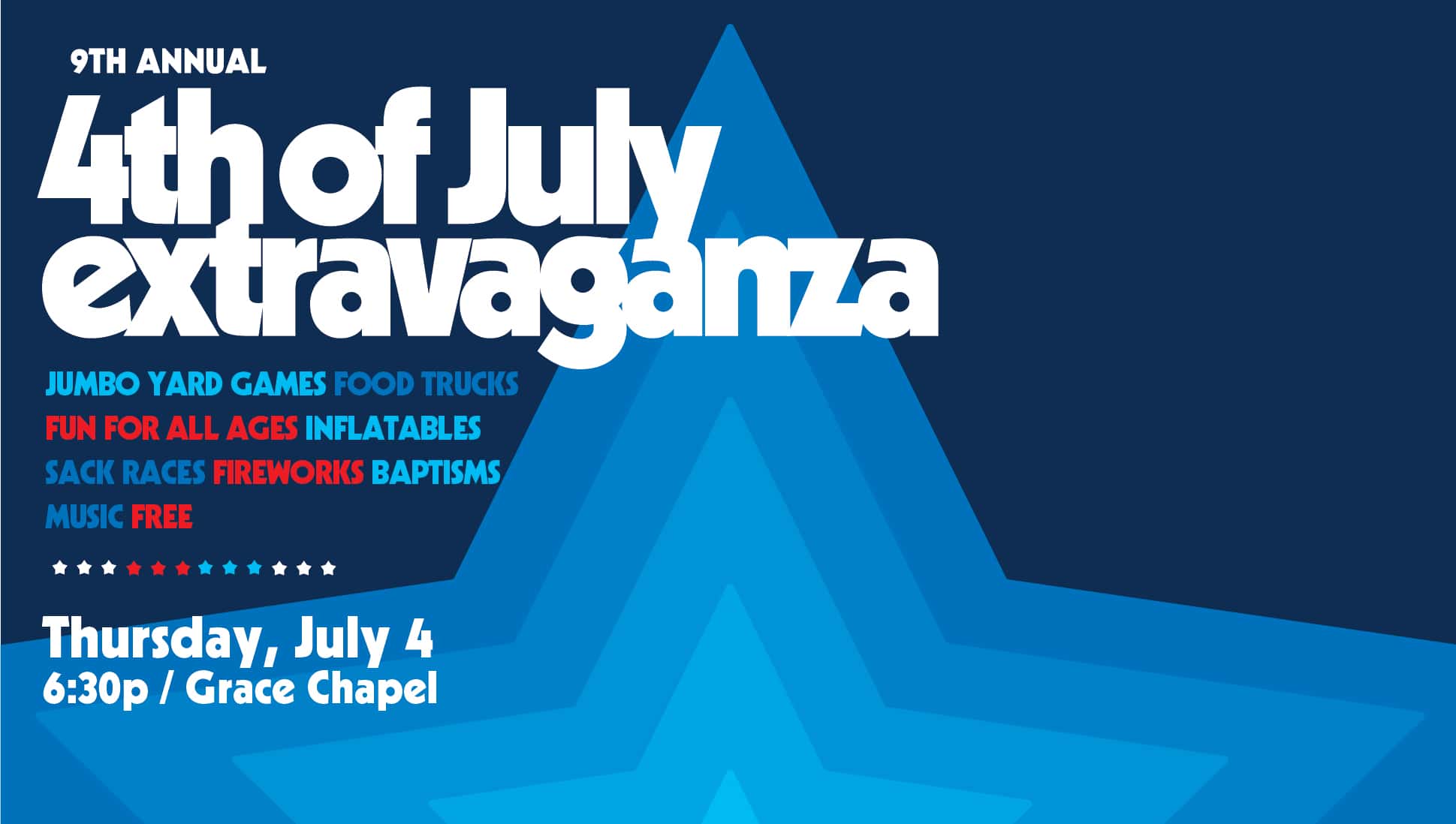 Do you love gathering with friends & family to watch fireworks, but wish you could avoid the S-L-O-W traffic that comes with many of the shows around this area? Are you the kind of person who loves to chow down on food that was made in a truck? What about your kids – do they love things like jumbo yard games, sack races, corn hole, & inflatables? We've got you covered and more!!
This year, our Annual 4th of July Extravaganza is going to look a little different – think family picnic with many more games for kids of all ages and a later start time (6:30p) to avoid the surface-of-the-sun temps of July. As always, it's a safe and family-friendly environment and we'll top of the night with one of the best fireworks shows you will ever see!
There's truly something for everyone this year so we'll see you on July 4th at 6:30p!
---
Make a difference in 45min
We're looking for 100 people to sign up to volunteer for a shift that night. We only need you for 45 minutes and you can get back to racing your kid in a sack race, playing human-sized-jenga, or enjoying some delicious food.
---
Baptisms in the River
Celebrate your freedom in Christ by getting baptized on 4th of July! We'll kick off the event with baptisms down by the river at 6:30p. Sign up here.
4th of July Extravaganza

Do you love gathering with friends & family to watch fireworks, but wish you could avoid the S-L-O-W traffic that comes with many of the shows around this area? Are you the kind of person who loves to chow down on food that was made in a truck? What about your kids – do they love things like jumbo yard games, sack races, corn hole, & inflatables? We've got you covered and more!! This year, our Annual 4th of July Extravaganza is going to look a little different – think family picnic with many more games for kids of all ages and a later start time (6:30p) to avoid the surface-of-the-sun temps of July. As always, it's a safe and family-friendly environment and we'll top of the night with one of the best fireworks shows you will ever see! There's truly something for everyone this year so we'll see you on July 4th at 6:30p!

---

Make a difference in 45min

We're looking for 100 people to sign up to volunteer for a shift that night. We only need you for 45 minutes and you can get back to racing your kid in a sack race, playing human-sized-jenga, or enjoying some delicious food. Sign up to make it happen!

---

Baptisms in the River

Celebrate your freedom in Christ by getting baptized on 4th of July! We'll kick off the event with baptisms down by the river at 6:30p. Sign up here.

May 20, 2019

2019-07-04 18:30:00

2019-07-20 21:00:00