All-in Life Group Leadership Training
Saturday, August 17 // 9a-noon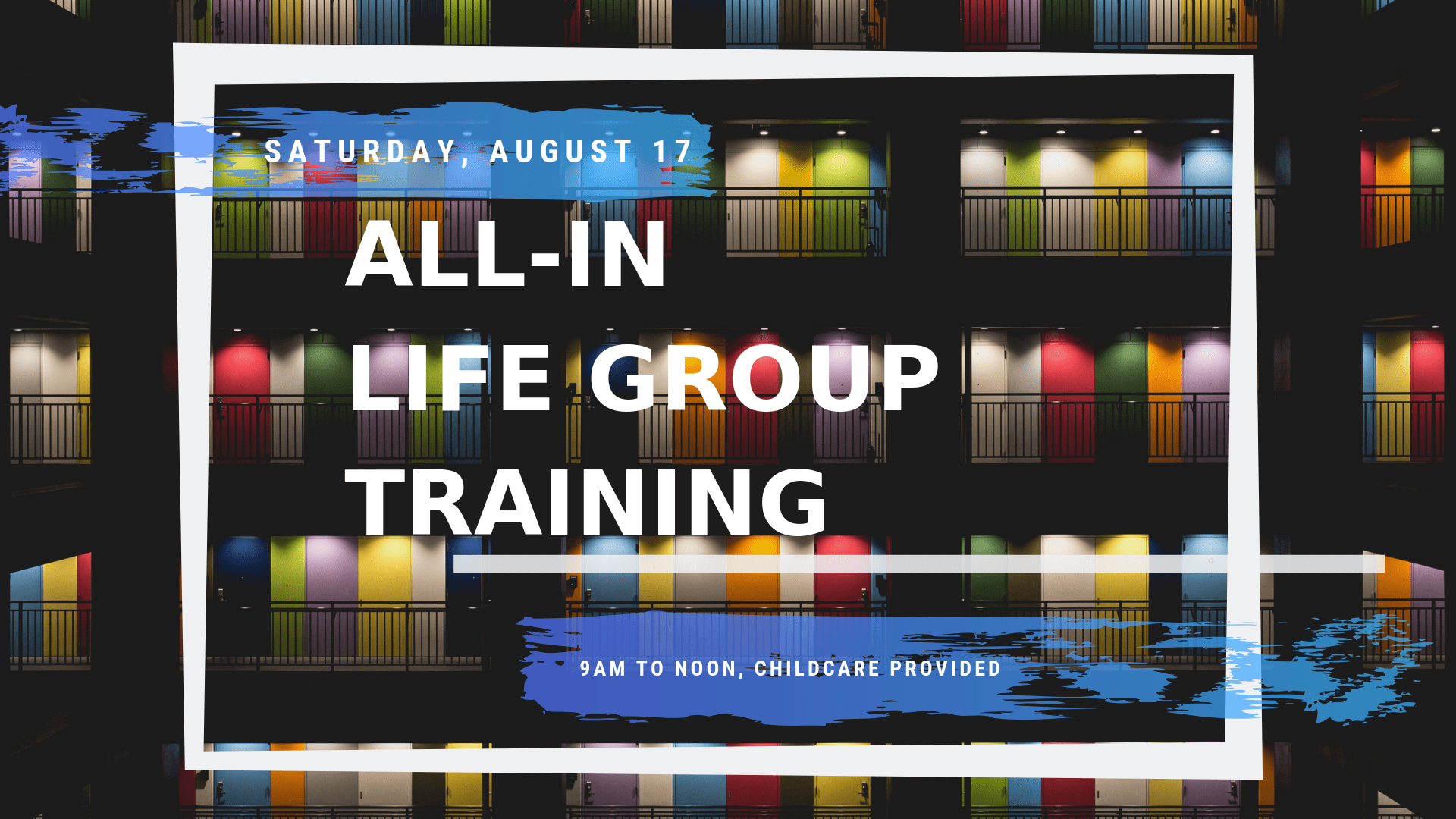 All-in Life Group Training is an event dedicated to learning about Life Group Leadership at Grace Chapel & what it means to be "All-In". Join us Saturday, August 17 from 9a-noon in the Fellowship Hall. A light breakfast & childcare provided. Register here!
Anyone who has completed STEP 1 and is interested in Life Group leadership is welcome!
Questions? Elise can help!
All-in Life Group Leadership Training

All-in Life Group Training is an event dedicated to learning about Life Group Leadership at Grace Chapel & what it means to be "All-In". Join us Saturday, August 17 from 9a-noon in the Fellowship Hall. A light breakfast & childcare provided. Register here! Anyone who has completed STEP 1 and is interested in Life Group leadership is welcome! Questions? Elise can help!

June 19, 2019

2019-08-17 09:00:00

2019-08-17 12:00:00