Monday, December 24 // 4p, 6p, 11p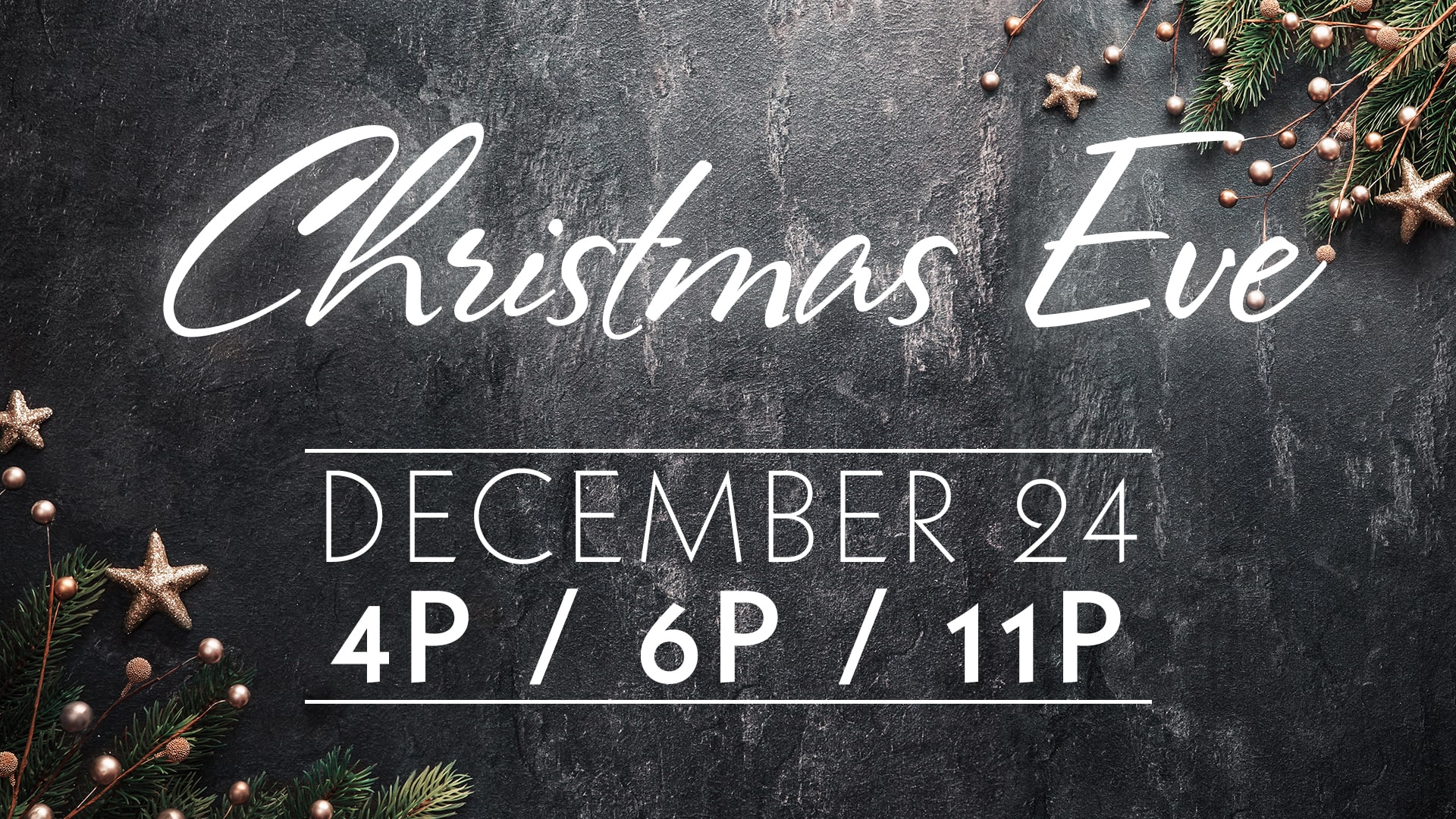 You & your family are invited to join us on Monday, December 24 for a special Christmas Eve service. We have three options for you to attend: 4p, 6p, and 11p. We hope to see you there!
*We will not be providing childcare at any of the Christmas Eve services to allow our amazing childcare team to enjoy the service with their family. 
Christmas Eve

You & your family are invited to join us on Monday, December 24 for a special Christmas Eve service. We have three options for you to attend: 4p, 6p, and 11p. We hope to see you there! *We will not be providing childcare at any of the Christmas Eve services to allow our amazing childcare team to enjoy the service with their family. 

November 18, 2018

2018-12-24 16:00:00

2018-12-08 23:59:00