Christmas Production Auditions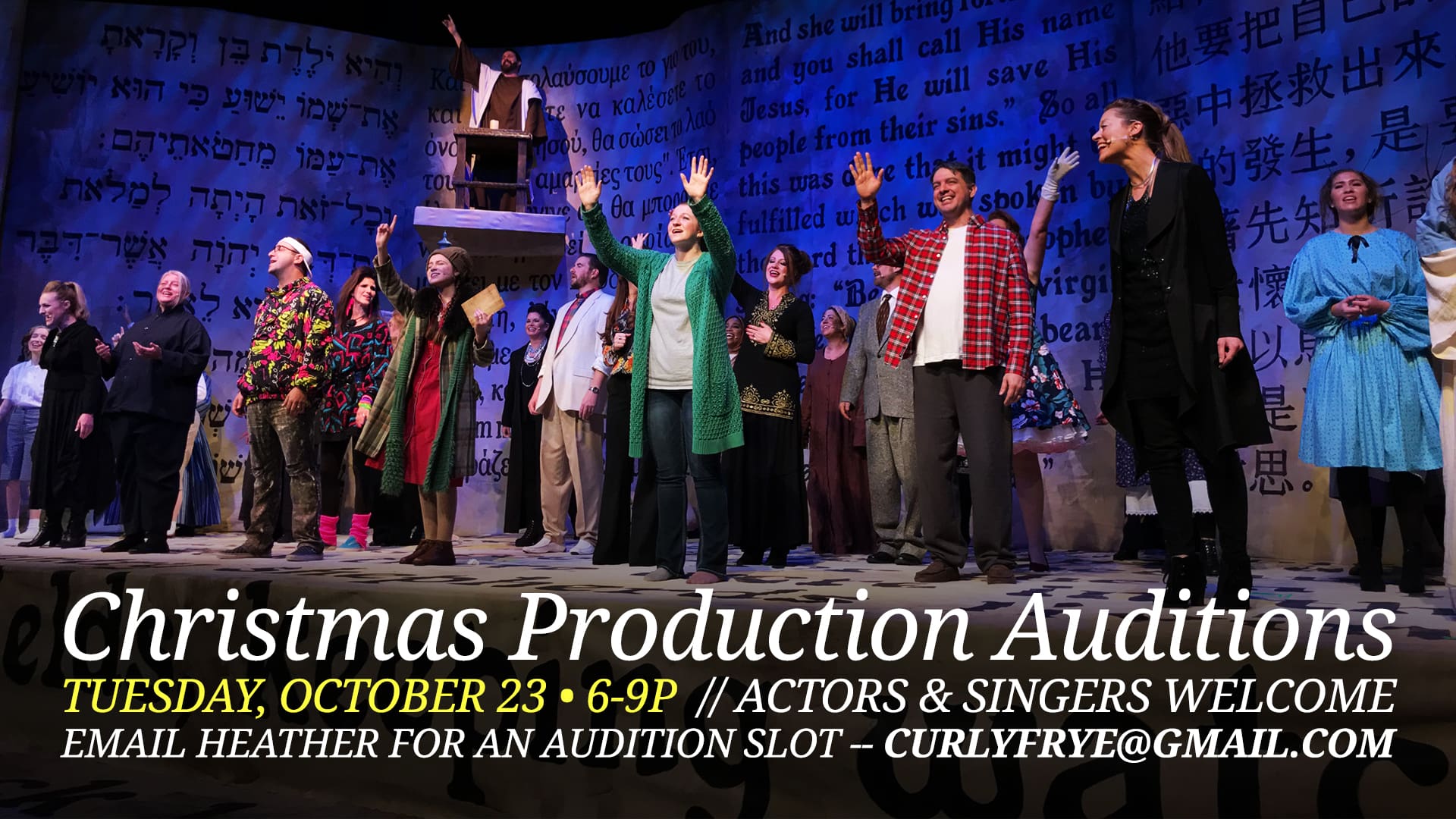 Our Annual Christmas Production is one of the biggest opportunities Grace Chapel has to reach folks who normally wouldn't consider coming to a church service, and we need you.
If you've got a knack for acting and/or singing, you can make a difference in the lives of people who walk through our doors during the Christmas season.
Christmas Production auditions are happening on Tuesday, October 23 from 6-9p at Grace Chapel. Please email Heather to secure your spot!
*You must be at least 14 to audition
Christmas Production Auditions

Our Annual Christmas Production is one of the biggest opportunities Grace Chapel has to reach folks who normally wouldn't consider coming to a church service, and we need you.

If you've got a knack for acting and/or singing, you can make a difference in the lives of people who walk through our doors during the Christmas season.

Christmas Production auditions are happening on Tuesday, October 23 from 6-9p at Grace Chapel. Please email Heather to secure your spot!

*You must be at least 14 to audition

September 25, 2018

2018-10-23 18:00:00

2018-10-25 21:00:00