Wednesday, January 31 // 6:30p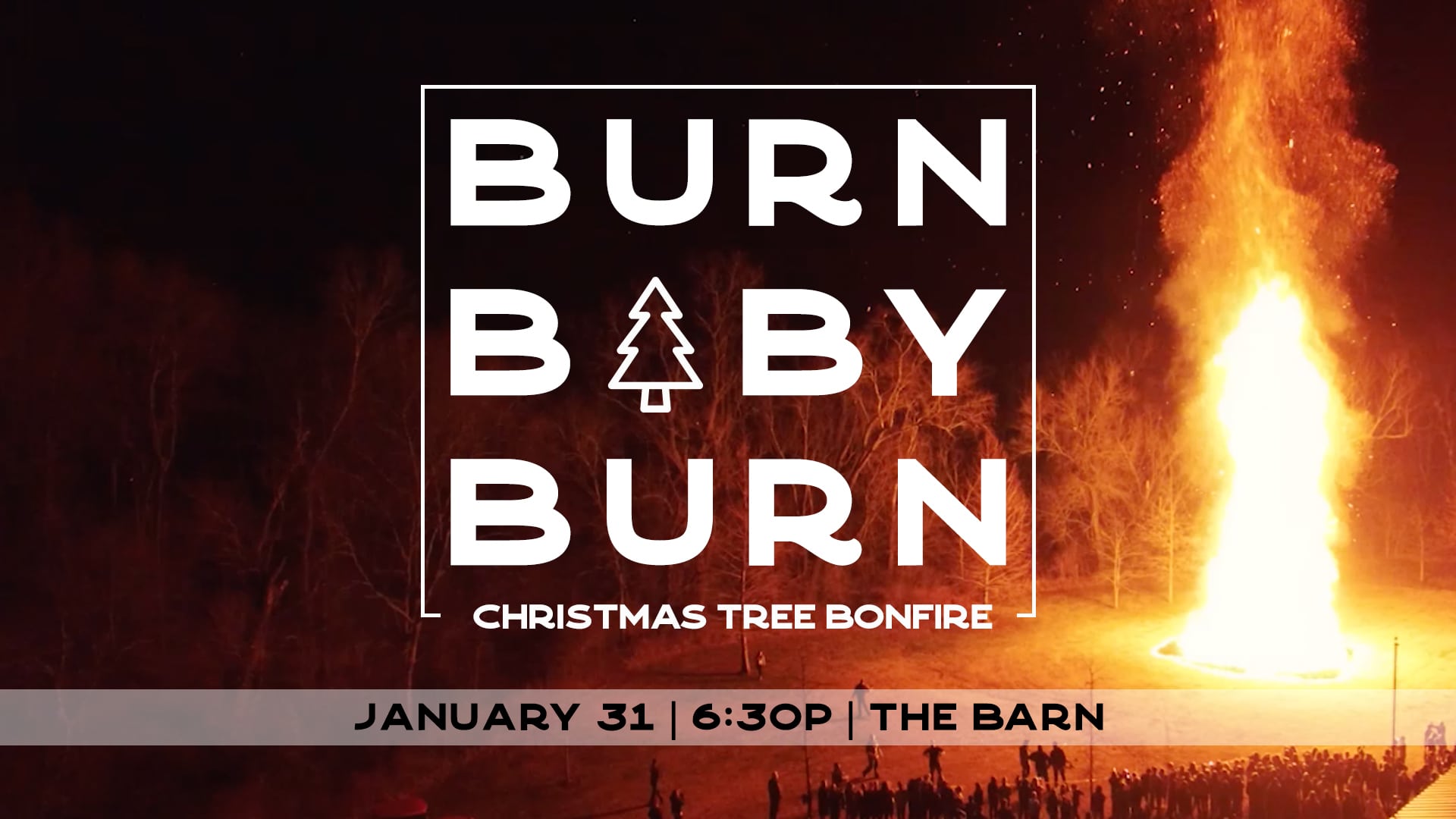 Calling all Middle & High School Students! It's that time of the year again for the most epic bonfire you'll ever experience! Our Christmas Tree Bonfire is happening on Wednesday, January 31 down by the Barn at 6:30p — we'll have food trucks on site for you to purchase a delicious dinner & we'll light the fire around 7:15p!
**We need your trees! We're looking for any and all trees for the annual Christmas Tree Bonfire. Simply bring your tree with you to church & follow the signs around campus directing you to the drop off site.