MSM Father Daughter Date Night
Friday, February 9 // 6:30-8p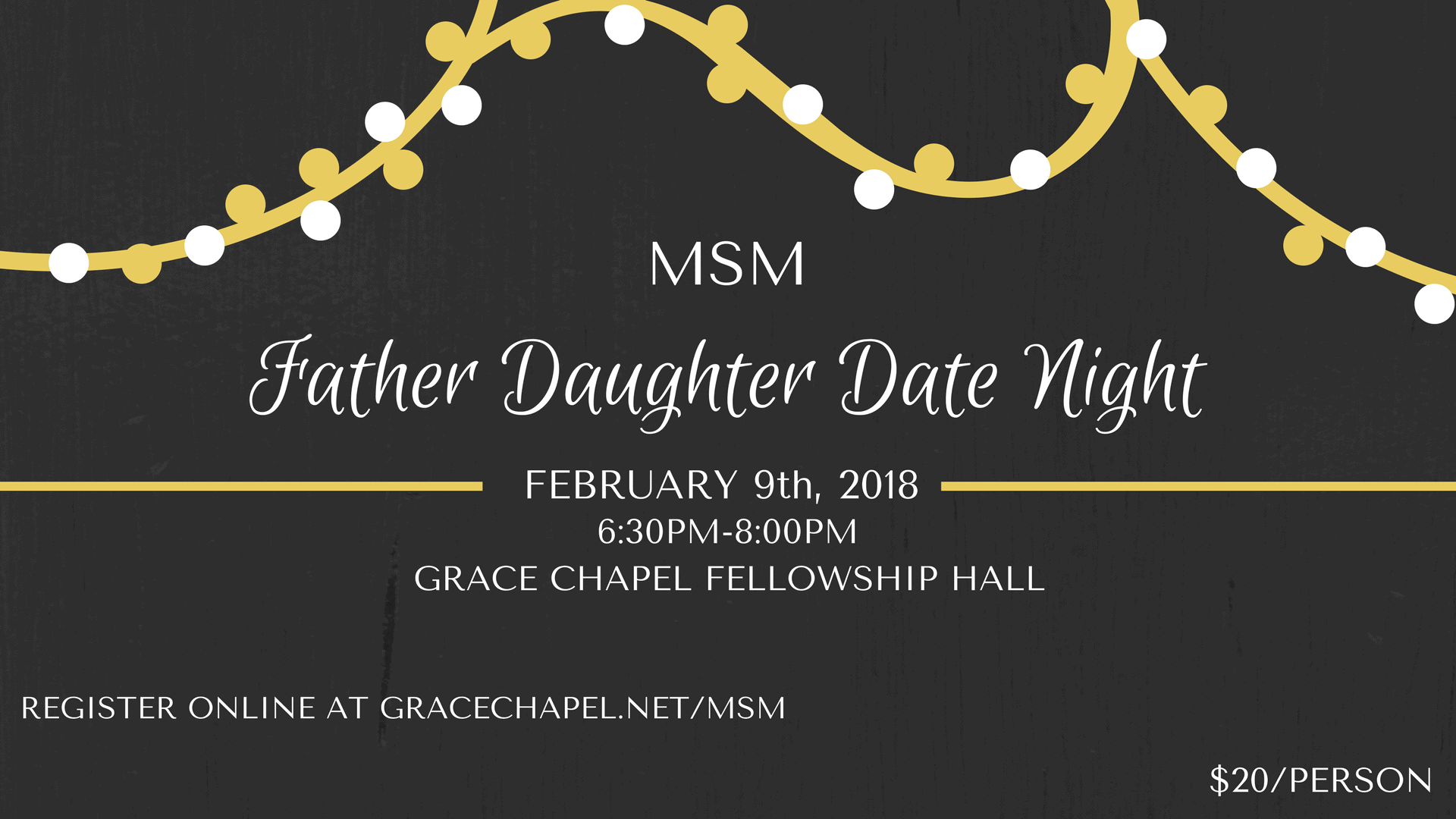 The MSM father daughter date night is a night for you to encounter your daughter's heart.
We know that in today's culture and in the speed of our lives, it can be easy to let stuff like a night out with your little girl fall by the wayside. We want this to be an easy win for you, so just sign up and we will provide the space, flowers and a wonderful meal for you and your little girl! It's happening on Friday, February 9 from 6:30-8p at Grace Chapel.
Click here to register!