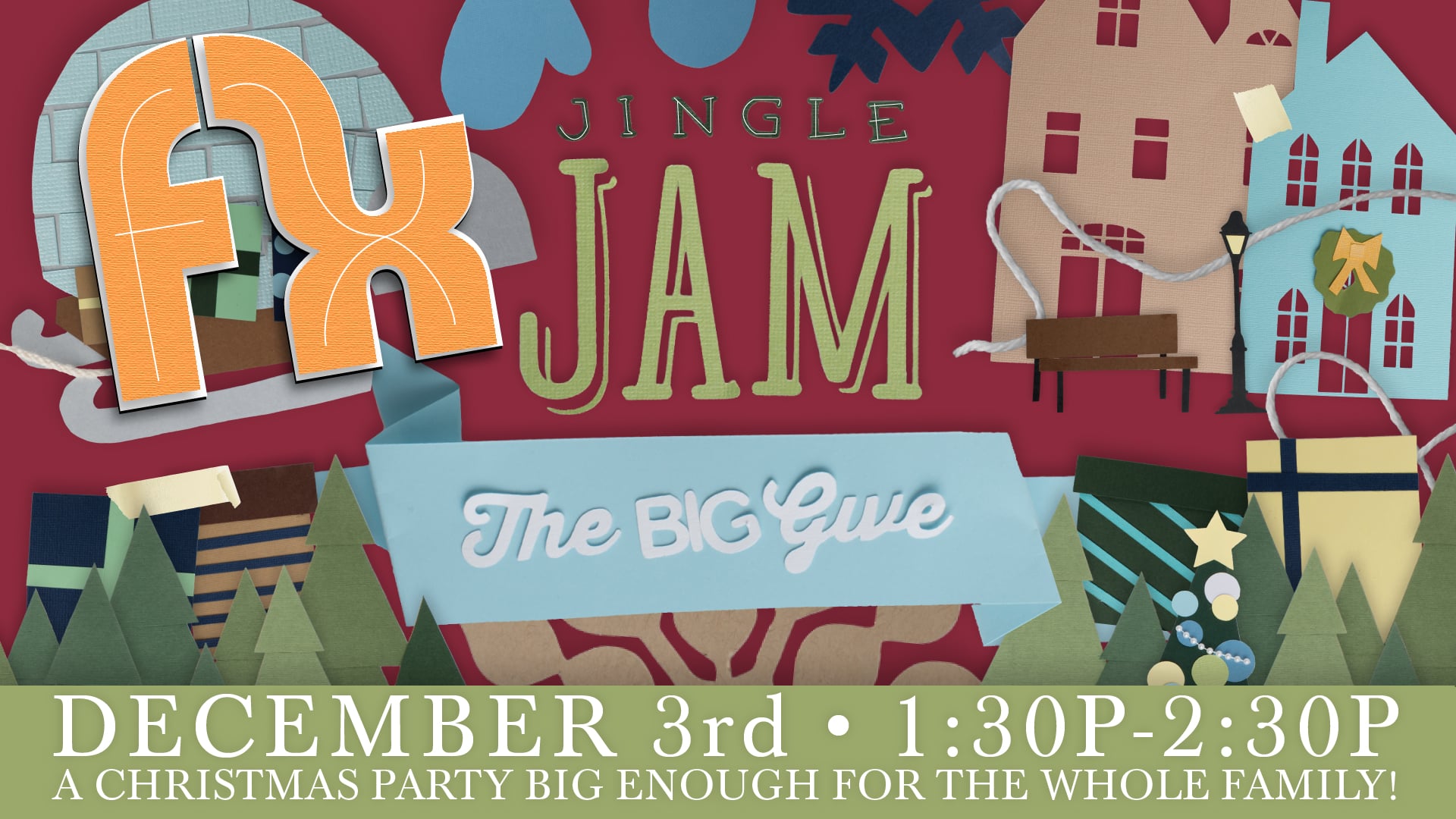 Jingle Jam – The Big Give!
A Christmas party big enough for the whole family!
Join us for our Christmas Family Experience event that is organized around the telling of the Christmas Story and the idea of generosity. Rather than families getting wrapped up in just "stuff" this season, this will encourage and inspire your family to go BIG with the idea of generosity and celebrate how God gave His Son, Jesus.
Complimentary lunch will be served in the Fellowship Hall immediately after 2nd service. Dessert to follow event. Event is open to everyone so invite another family!
Questions? Email Amanda Gilchrist, GC Kids Production Assistant, at amanda@gracechapel.net.