Wednesday, October 31 // 6-8p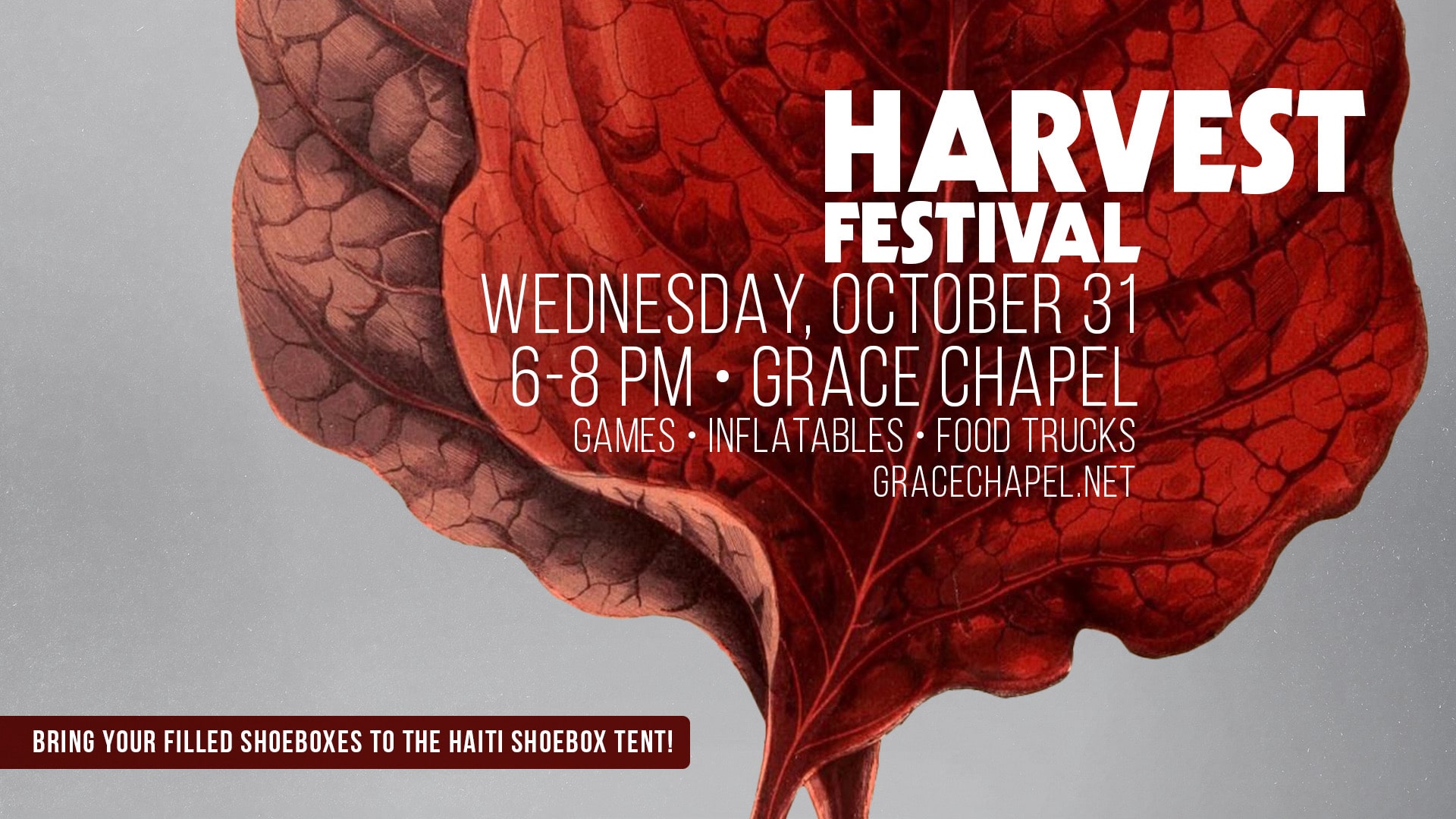 Fall is here, which means sweaters, pumpkin spice everything & the annual Harvest Fall Festival! Bring the whole family to this night of fun – we'll have games, inflatables, & food trucks! It's happening Wednesday, Oct 31 from 6-8p at Grace Chapel.
**We need approximately 40 volunteers to make our Harvest Festival event run smoothly . The shifts are short enough for you to serve and still enjoy the event with your family. Click here to sign up!
Harvest Festival

Fall is here, which means sweaters, pumpkin spice everything & the annual Harvest Fall Festival! Bring the whole family to this night of fun – we'll have games, inflatables, & food trucks! It's happening Wednesday, Oct 31 from 6-8p at Grace Chapel. **We need approximately 40 volunteers to make our Harvest Festival event run smoothly . The shifts are short enough for you to serve and still enjoy the event with your family. Click here to sign up!

September 18, 2018

2018-10-31 18:00:00

2018-10-31 20:00:00

2

hours

Fall is almost here, which means sweaters, pumpkin spice everything & the annual Harvest Festival! Bring the whole family to this night of fun – we'll have games, inflatables & food trucks! It's happening Wednesday, Oct 31 from 6-8p at Grace Chapel.

Grace Chapel