Wednesday, October 30 // 6-8p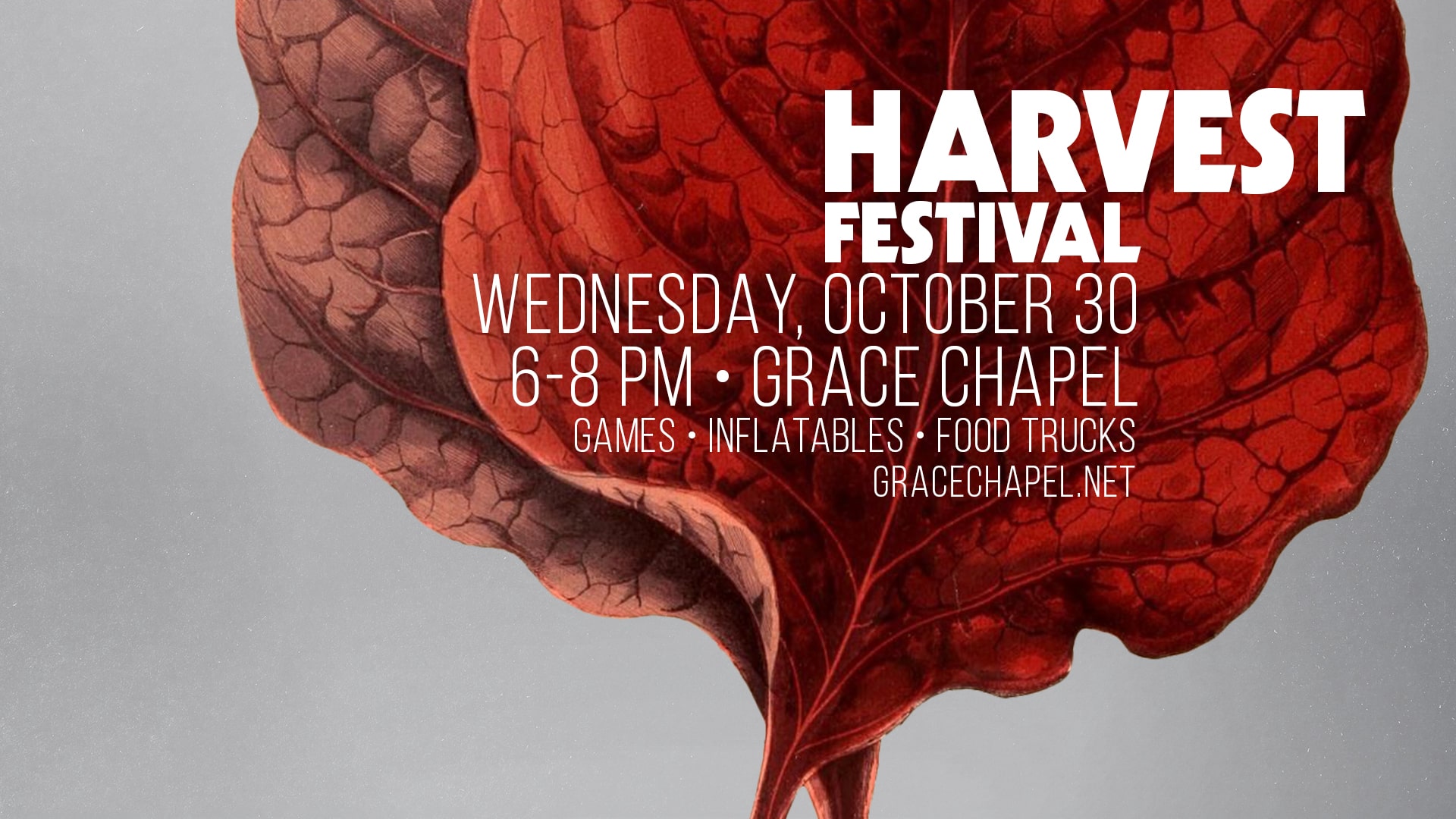 Are you looking for some fun for the whole family this fall? Come out to Grace Chapel for the Harvest Festival October 30 from 6-8p! We'll have inflatables, games for the kiddos, & delicious food trucks on site.
Can you volunteer for a wee bit? We need about 40 people to make sure the kids are having the time of their lives. If fun is your middle name or if you just love to see people smile, click here to sign up to help.
We can't wait to see you there!
Harvest Festival

Are you looking for some fun for the whole family this fall? Come out to Grace Chapel for the Harvest Festival October 30 from 6-8p! We'll have inflatables, games for the kiddos, & delicious food trucks on site. Can you volunteer for a wee bit? We need about 40 people to make sure the kids are having the time of their lives. If fun is your middle name or if you just love to see people smile, click here to sign up to help. We can't wait to see you there!

October 9, 2019