Monday, March 2 // 2pm-4pm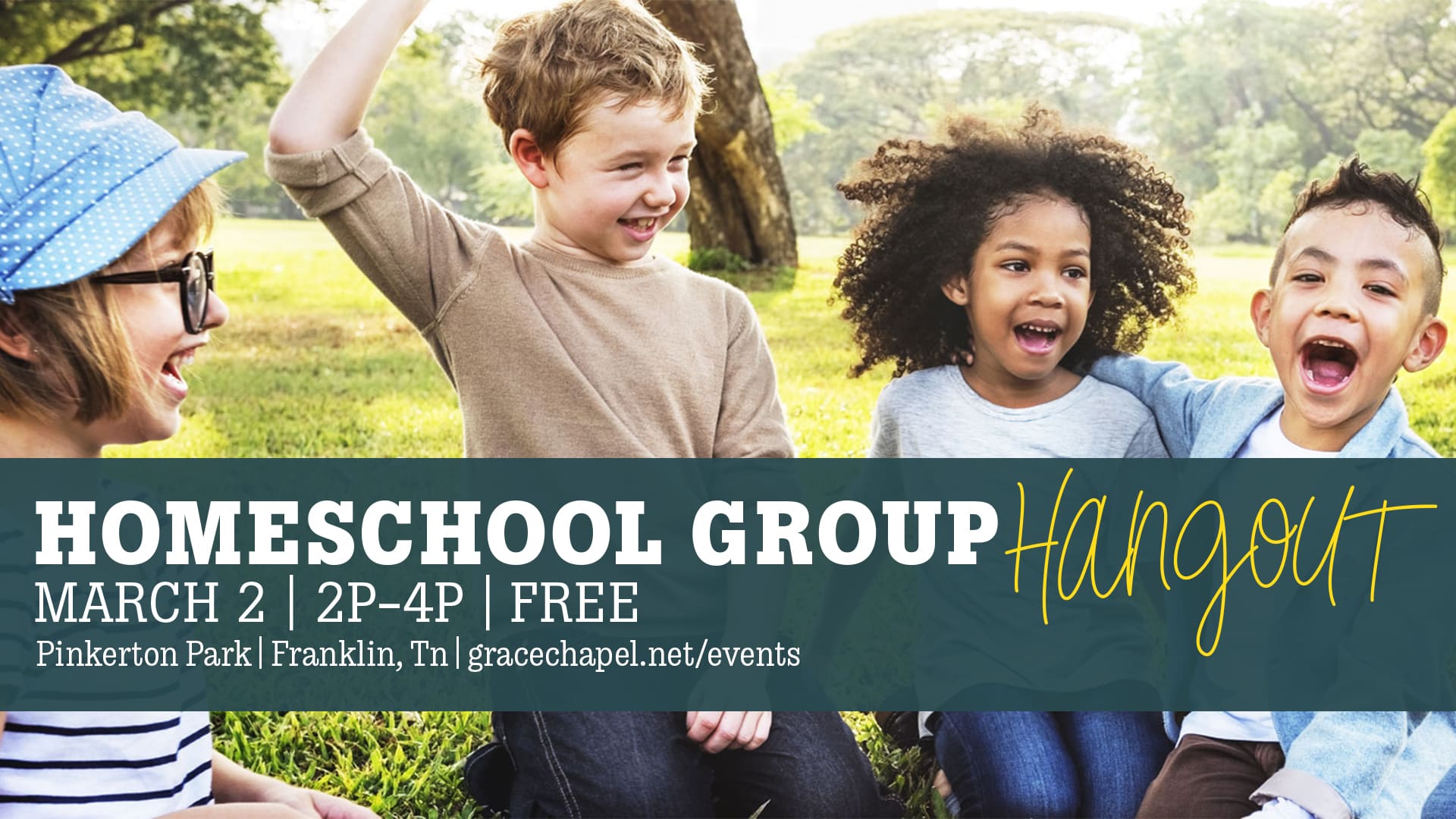 Hello homeschoolers! How does some fresh air and sweet fellowship with other homeschoolers sound? We are going to have a group hangout and it just won't be the same without you!
On March 2, we're going to meet from 2pm to 4pm at Pinkerton Park in Franklin,TN. Feel free to bring outdoor activity items (balls, frisbee, etc.) to share with the group. Come see old friends, make new ones, and/or bring a friend! Look for the moms in bright orange Grace Chapel t-shirts. Hope to see you then! Oh, by the way, the event is FREE and there is no need to register…just show up!
If you have any questions, you can reach out to KariShepherd@yahoo.com.
Homeschool Group Hangout

Hello homeschoolers! How does some fresh air and sweet fellowship with other homeschoolers sound? We are going to have a group hangout and it just won't be the same without you! On March 2, we're going to meet from 2pm to 4pm at Pinkerton Park in Franklin,TN. Feel free to bring outdoor activity items (balls, frisbee, etc.) to share with the group. Come see old friends, make new ones, and/or bring a friend! Look for the moms in bright

orange

Grace Chapel t-shirts. Hope to see you then! Oh, by the way, the event is FREE and there is no need to register...just show up! If you have any questions, you can reach out to KariShepherd@yahoo.com.

February 6, 2020