Saturday, April 28 // 8:30a-4:30p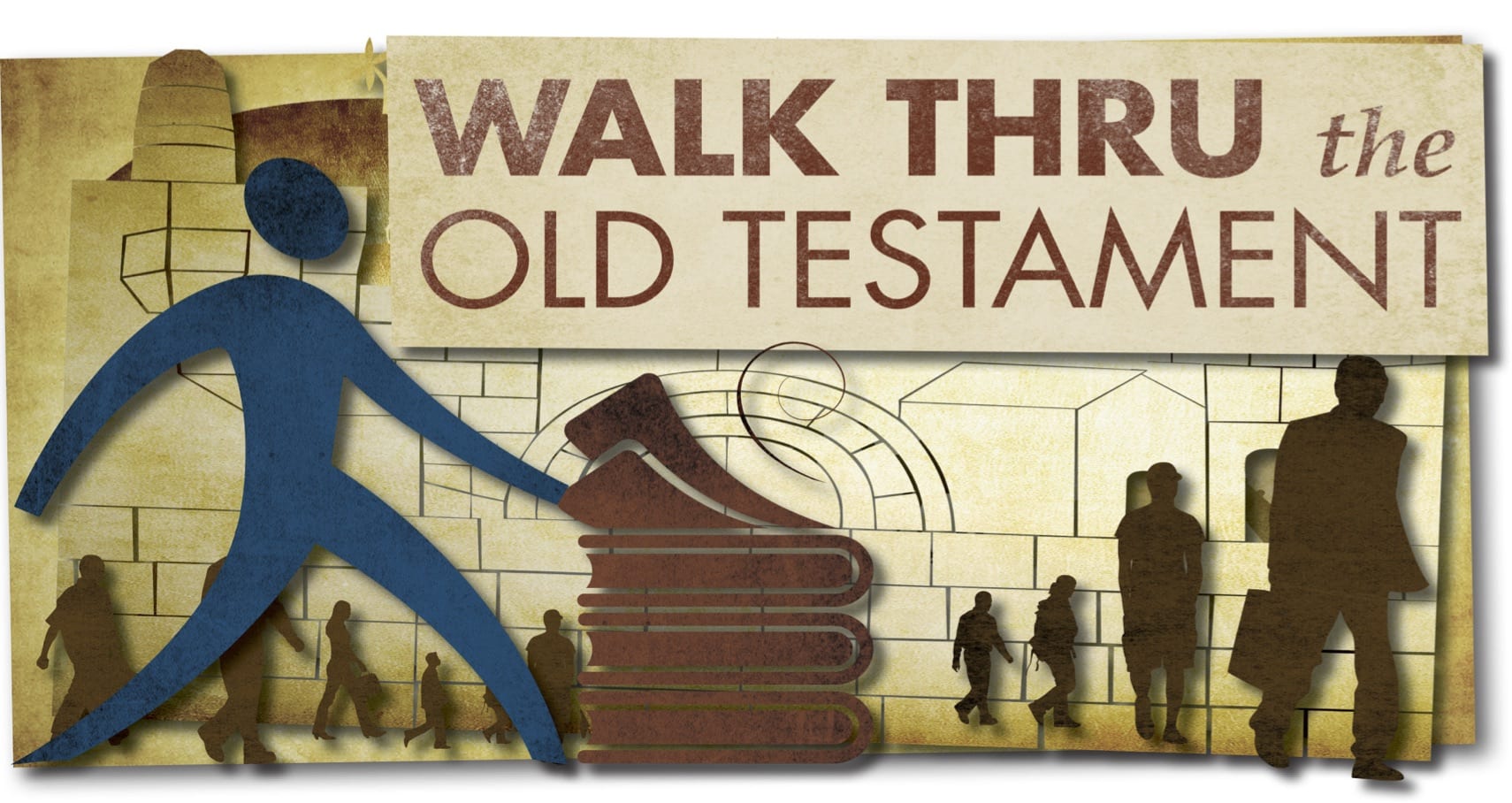 Have you ever wanted to better understand where guys like Abraham, David, Joshua, Daniel and Nehemiah all fit in to God's story? Do you wish you had an overview of the Old Testament so when you read it you knew what happens when in history? If so, have I got an amazing opportunity for you!
On Saturday, April 28th, from 8:30 AM – 4:30 PM we are having our Ironmen Retreat at Grace Chapel where we'll be hosting Walk Thru The Old Testament! This day will be a life-changer when it comes to really grasping the key events, people and activities of God in the entire Old Testament! We'll learn, laugh and walk away with a practical handle on how everything in the OT fits together. I've been through this several times over the last 35 years and it is a blast!
This is a great event to bring your sons to – those 12 and older – if you desire for them to experience the Scriptures in a personal and fun way. It will cause a hunger for God's Word to rise up within them!
The cost for the day is only $39 per person and includes the Walk Thru, the booklet that goes with it, a delicious catered lunch as well as snacks throughout the day. Register here!
Ironmen Retreat

Have you ever wanted to better understand where guys like Abraham, David, Joshua, Daniel and Nehemiah all fit in to God's story? Do you wish you had an overview of the Old Testament so when you read it you knew what happens when in history? If so, have I got an amazing opportunity for you!On Saturday, April 28th, from 8:30 AM - 4:30 PM we are having our Ironmen Retreat at Grace Chapel where we'll be hosting Walk Thru The Old Testament! This day will be a life-changer when it comes to really grasping the key events, people and activities of God in the entire Old Testament! We'll learn, laugh and walk away with a practical handle on how everything in the OT fits together. I've been through this several times over the last 35 years and it is a blast!This is a great event to bring your sons to - those 12 and older - if you desire for them to experience the Scriptures in a personal and fun way. It will cause a hunger for God's Word to rise up within them!The cost for the day is only $39 per person and includes the Walk Thru, the booklet that goes with it, a delicious catered lunch as well as snacks throughout the day. Register here!

February 24, 2018

2018-04-28 08:30:00

2018-04-28 16:30:00

1

days

Have you ever wanted to better understand where guys like Abraham, David, Joshua, Daniel and Nehemiah all fit in to God's story? Do you wish you had an overview of the Old Testament so when you read it you knew what happens when in history? If so, have I got an amazing opportunity for you! On Saturday, April 28th, from 8:30 AM - 4:30 PM we are having our Ironmen Retreat at Grace Chapel where we'll be hosting Walk Thru The Old Testament! This day will be a life-changer when it comes to really grasping the key events, people and activities of God in the entire Old Testament! We'll learn, laugh and walk away with a practical handle on how everything in the OT fits together. I've been through this several times over the last 35 years and it is a blast! This is a great event to bring your sons to - those 12 and older - if you desire for them to experience the Scriptures in a personal and fun way. It will cause a hunger for God's Word to rise up within them!

Grace Chapel, 3279 Southall Rd, Franklin, TN 37064