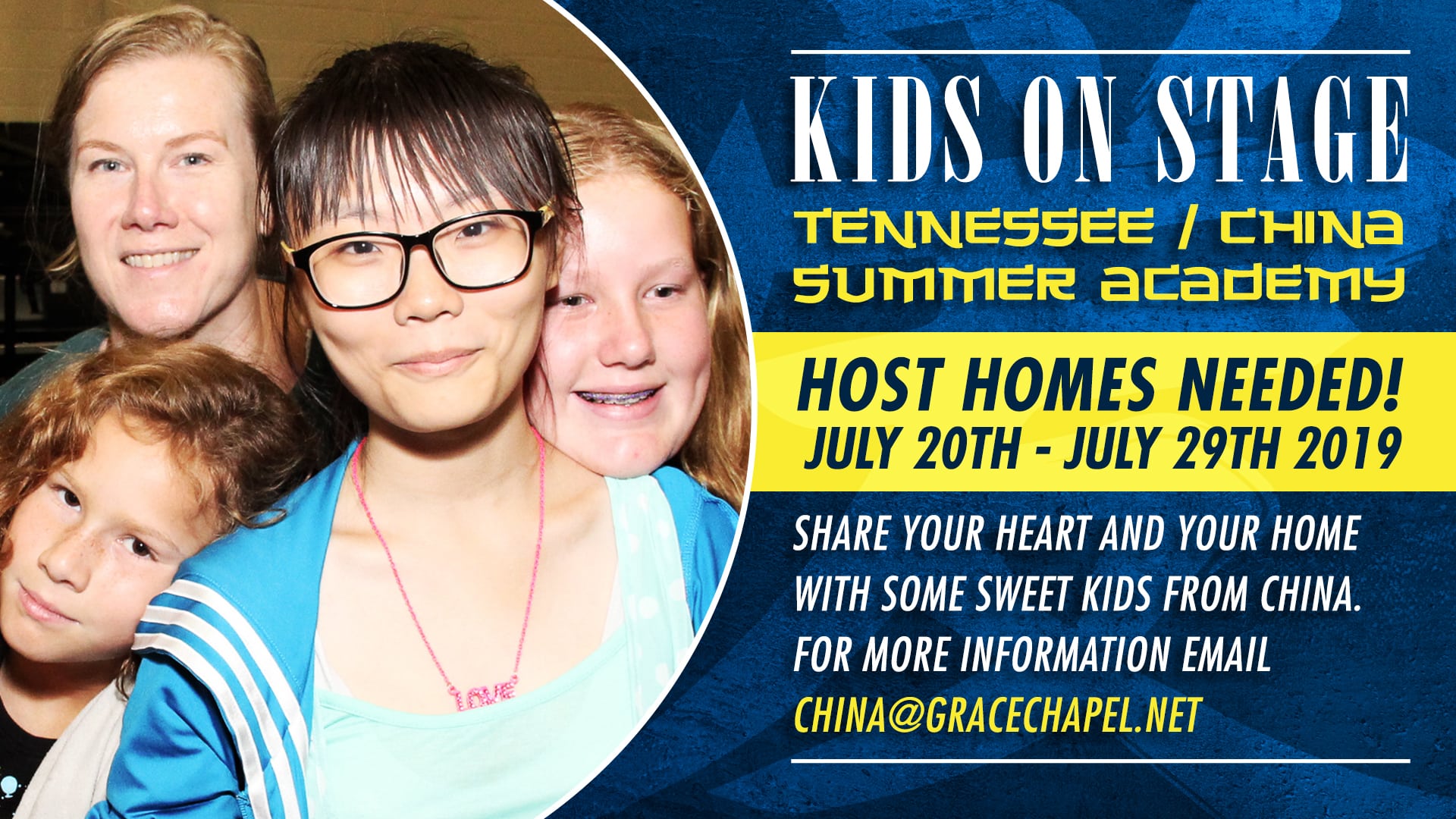 You can make an eternal impact on kids from China without leaving our city! Kids on Stage is the Tennessee/China Summer Academy on Performing Arts happening July 20-29 at Grace Chapel. We hosts the program on campus and Grace Chapel families host the students. We are looking to host 38 students and 4 chaperones from China.
If you have a heart for kids from China & want to be part of making a difference in their lives, we're accepting Applications and Background Checks from May 5- 26th.
Click here to apply to be a host home!
Email china@gracechapel.net for any questions!
Kids on Stage

You can make an eternal impact on kids from China without leaving our city! Kids on Stage is the Tennessee/China Summer Academy on Performing Arts happening July 20-29 at Grace Chapel. We hosts the program on campus and Grace Chapel families host the students. We are looking to host 38 students and 4 chaperones from China. If you have a heart for kids from China & want to be part of making a difference in their lives, we're accepting Applications and Background Checks from May 5- 26th. Click here to apply to be a host home! Email china@gracechapel.net for any questions!

April 29, 2019

2019-07-20 00:00:00

2019-07-29 00:00:00