LUAU (Middle & High School Ministries)
Saturday, August 4 // 12p-4p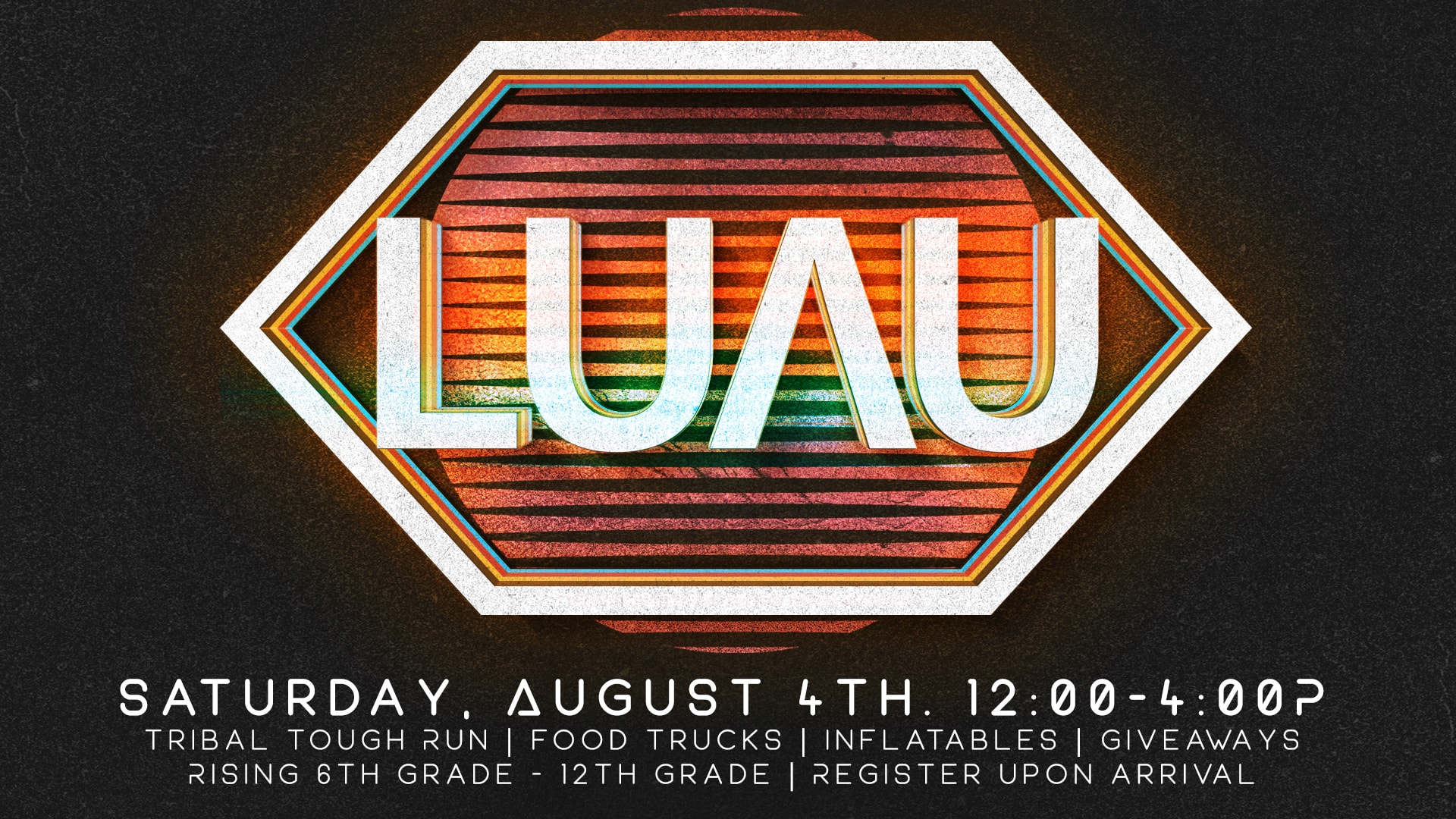 The best way to end the Summer. The best way to start the Fall.
Is it possible to have too much fun? We don't think so! Let's kick off the Fall in the most fun, muddy, and adventurous way! Allow us to introduce you to the LUAU.
Rising 6th through 12th graders – make plans to join us for our 2018 Luau on Saturday, Aug. 4th from 12-4:00p at Grace Chapel. The event will feature the Tribal Tough Run, food trucks, giveaways, and inflatables.
Registration upon arrival.
LUAU (Middle & High School Ministries)

The best way to end the Summer. The best way to start the Fall.

Is it possible to have too much fun? We don't think so! Let's kick off the Fall in the most fun, muddy, and adventurous way! Allow us to introduce you to the LUAU. Rising 6th through 12th graders - make plans to join us for our 2018 Luau on Saturday, Aug. 4th from 12-4:00p at Grace Chapel. The event will feature the Tribal Tough Run, food trucks, giveaways, and inflatables. Registration upon arrival.

July 2, 2018

2018-08-04 12:00:00

2018-08-04 16:00:00

90

minutes

The best way to end the summer. The best way to start the fall. Is it possible to have too much fun? We don't think so! Let's kick off the Fall in the most fun, muddy, and adventurous way! Allow us to introduce you to the LUAU. Rising 6th through 12th Graders & Family: Make plans to join us for our 2018 Luau on Saturday, Aug. 4th from 12-4:00p at Grace Chapel. The event will feature the Tribal Tough Run, food trucks, giveaways, and inflatables. Registration upon arrival.

Fields Behind Grace Chapel