Wednesday Nights // April 22 - May 20 // 6:30pm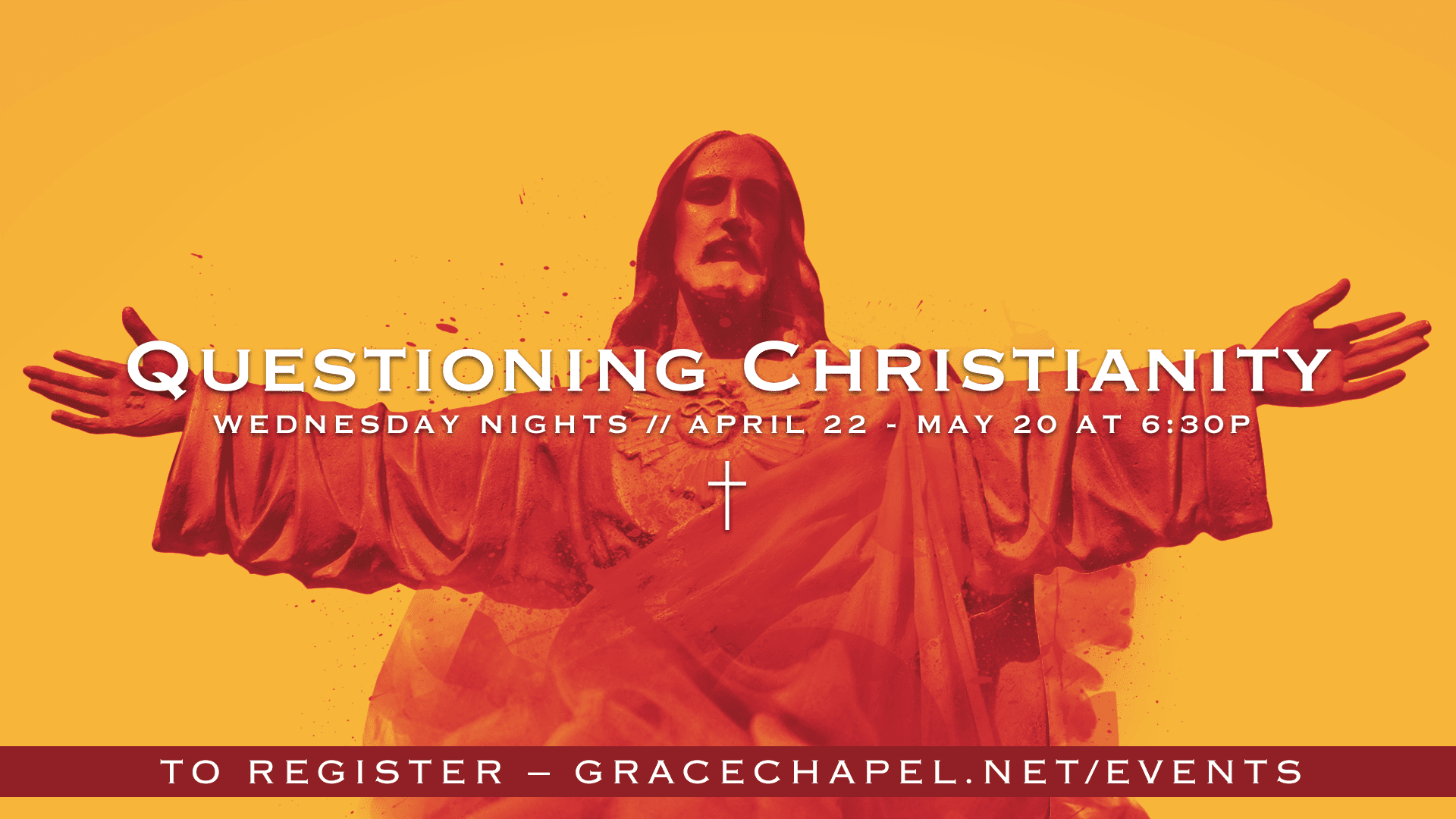 This is not your typical apologetics class where you will learn how to win an argument or to defend your faith. This class is for anyone who has questions, difficulties, and doubts about issues of the Christian faith. We are intentionally creating a safe space where we can have an open dialogue about many of the vexing issues of our faith. If you have ever wished there was an environment created where you could ask the hard questions, this class is for you. This five-week class happens on Wednesday nights at 6:30pm beginning April 22 and runs through May 20.
We expect this class to fill up quickly, so register now!
Questioning Christianity

This is not your typical apologetics class where you will learn how to win an argument or to defend your faith. This class is for anyone who has questions, difficulties, and doubts about issues of the Christian faith. We are intentionally creating a safe space where we can have an open dialogue about many of the vexing issues of our faith. If you have ever wished there was an environment created where you could ask the hard questions, this class is for you. This five-week class happens on Wednesday nights at 6:30pm beginning April 22 and runs through May 20. We expect this class to fill up quickly, so register now!

February 20, 2020