Sunday, April 1 // 6:30a, 9a & 11:11a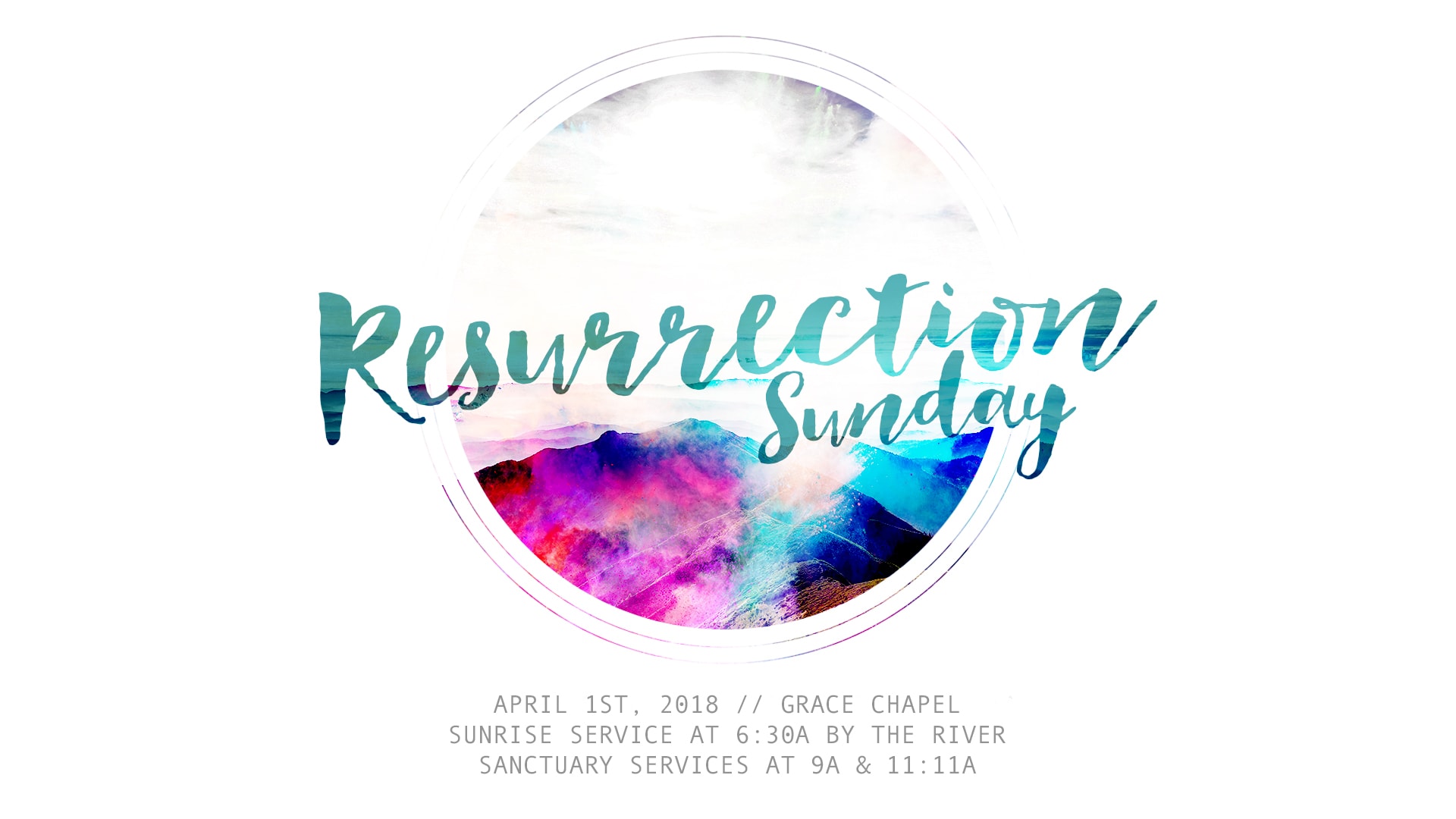 We hope that you will join us at one of our services on Resurrection Sunday! We will be having our annual Sunrise Service at 6:30a down by the river – bundle up and get your coffee ready! It is also a good idea to bring a blanket or chairs to sit on, as the grass can be very wet this time of year.
We will then also have our regular services at 9a & 11:11a in the Sanctuary. If you have a friend who needs to know Jesus or a friend who has wandered away, this is the perfect Sunday to bring them with you.
We hope to see you there!
Resurrection Sunday

We hope that you will join us at one of our services on Resurrection Sunday! We will be having our annual Sunrise Service at 6:30a down by the river – bundle up and get your coffee ready! It is also a good idea to bring a blanket or chairs to sit on, as the grass can be very wet this time of year.

We will then also have our regular services at 9a & 11:11a in the Sanctuary. If you have a friend who needs to know Jesus or a friend who has wandered away, this is the perfect Sunday to bring them with you.

We hope to see you there!

February 18, 2018

2018-04-01 06:30:00

2018-04-01 13:00:00

20

minutes

We hope that you will join us at one of our services on Resurrection Sunday! We will be having our annual Sunrise Service at 6:30a down by the river – bundle up and get your coffee ready! It is also a good idea to bring a blanket or chairs to sit on, as the grass can be very wet this time of year. We will then also have our regular services at 9a & 11:11a in the Sanctuary. If you have a friend who needs to know Jesus or a friend who has wandered away, this is the perfect Sunday to bring them with you. We hope to see you there!

Grace Chapel, 3279 Southall Rd, Franklin, TN 37064