SURROUNDED: A Night to Worship, Pray, and Be Awakened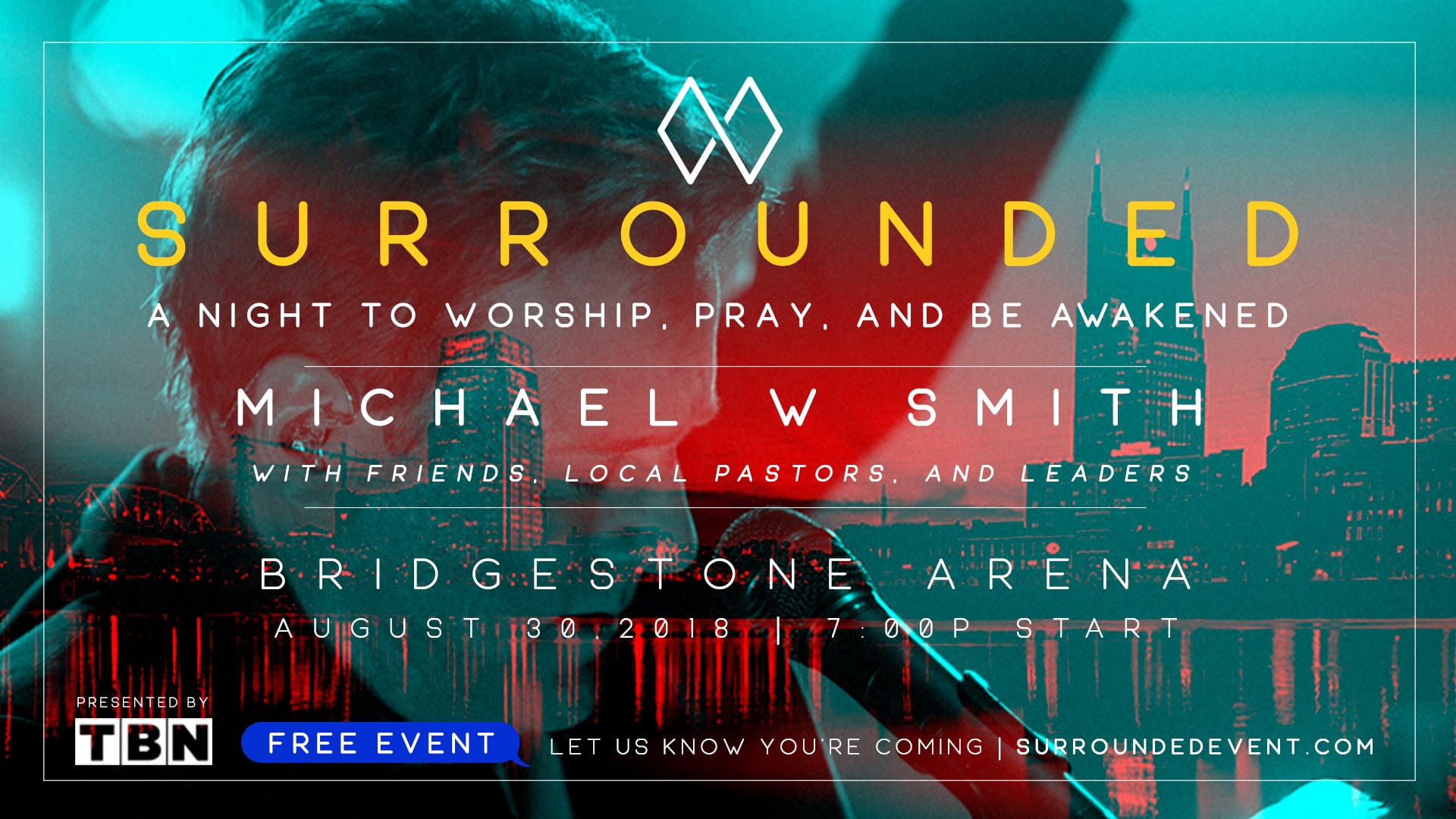 Great spiritual awakenings occur when the Spirit of God moves on people to confess and turn their hearts back to Him. We are believing that Surrounded could be the trigger for the next great move of God, and we pray you will join us at Bridgestone Arena on August 30th to pray for our city, nation, and world. We will have times of intentional prayer from local pastors and leaders and times of passionate worship from Michael W. Smith and other well-known worship leaders and musicians.
Please visit surroundedevent.com for more information and to RSVP.
SURROUNDED: A Night to Worship, Pray, and Be Awakened

Great spiritual awakenings occur when the Spirit of God moves on people to confess and turn their hearts back to Him. We are believing that Surrounded could be the trigger for the next great move of God, and we pray you will join us at Bridgestone Arena on August 30th to pray for our city, nation, and world. We will have times of intentional prayer from local pastors and leaders and times of passionate worship from Michael W. Smith and other well-known worship leaders and musicians. Please visit surroundedevent.com for more information and to RSVP.

July 10, 2018

2018-08-30 19:00:00

2018-08-30 22:00:00

90

minutes

Great spiritual awakenings occur when the Spirit of God moves on people to confess and turn their hearts back to Him. We are believing that Surrounded could be the trigger for the next great move of God, and we pray you will join us at Bridgestone Arena on August 30th to pray for our city, nation, and world. We will have times of intentional prayer from local pastors and leaders and times of passionate worship from Michael W. Smith and other well-known worship leaders and musicians. 

Bridgestone Arena