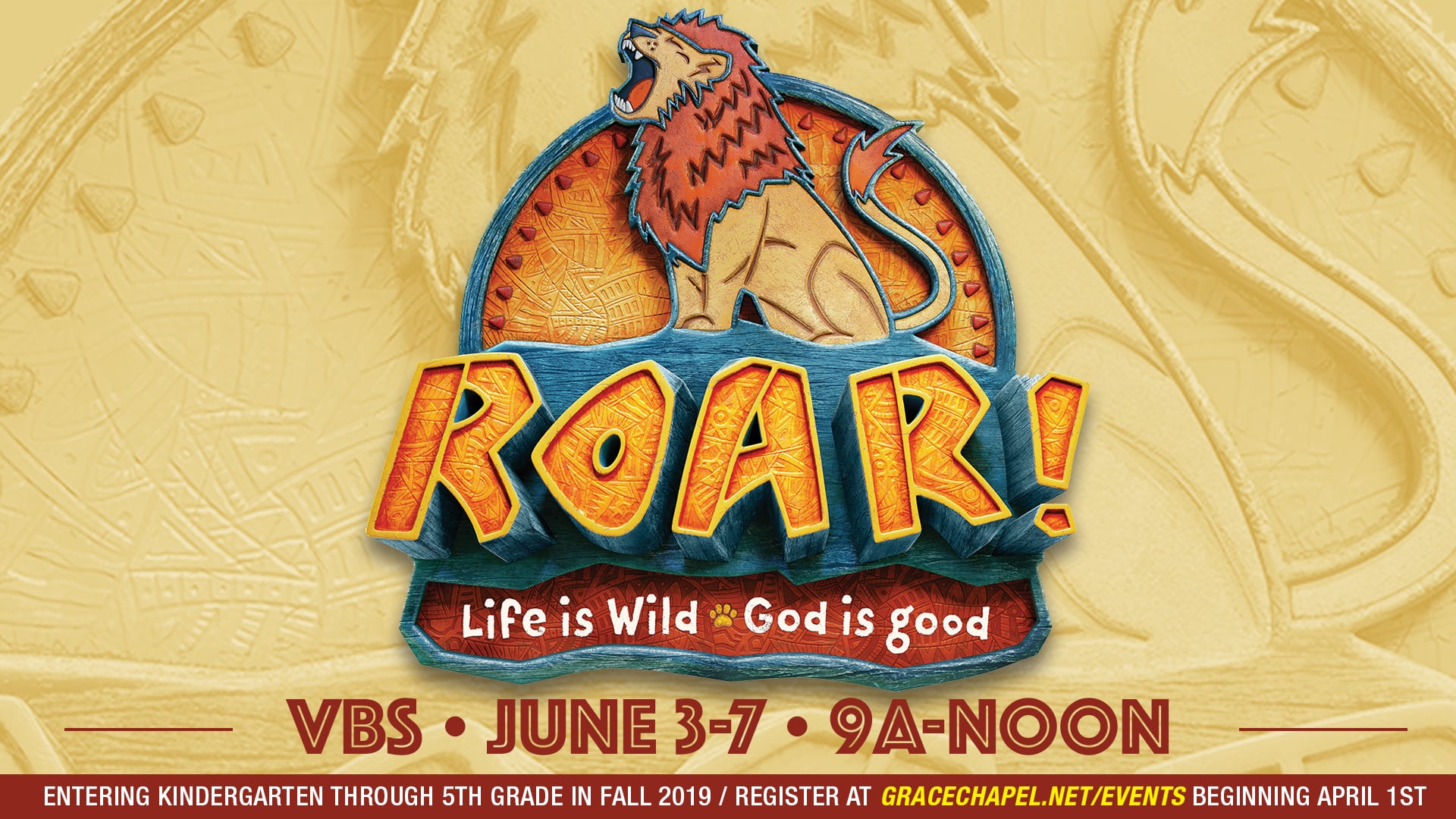 Welcome to ROAR, the VBS where we are headed for an epic African adventure that engages the whole herd. At Roar VBS, our kids explore God's goodness and celebrate a ferocious faith that powers them through this wild life.
Mark your calendars for June 3rd -7th for Roar VBS-the best week of summer! We will start each morning at 9 AM (doors open at 8:30 AM) and pick-up will be at NOON.
VBS is for all kids who will be ENTERING Kindergarten through 5th grade in the Fall of 2019.
You can make a difference in the lives of kiddos during VBS by volunteering! It's an incredible week to watch God move in the lives of kids all over our campus. Sign up to volunteer!
Questions? Rachel can help!
VBS 2019

Welcome to ROAR, the VBS where we are headed for an epic African adventure that engages the whole herd. At Roar VBS, our kids explore God's goodness and celebrate a ferocious faith that powers them through this wild life. Mark your calendars for June 3rd -7th for Roar VBS-the best week of summer! We will start each morning at 9 AM (doors open at 8:30 AM) and pick-up will be at NOON. VBS is for all kids who will be ENTERING Kindergarten through 5th grade in the Fall of 2019. You can make a difference in the lives of kiddos during VBS by volunteering! It's an incredible week to watch God move in the lives of kids all over our campus. Sign up to volunteer! Questions? Rachel can help!

February 20, 2019

06/03/2019 9:00 am

02/19/2019 12:00 pm

1

days

06/04/2019 9:00 am

06/04/2019 12:00 pm

20

06/05/2019 9:00 am

06/05/2019 12:00 pm

20

06/06/2019 9:00 am

06/06/2019 12:00 pm

20

06/07/2019 9:00 am

06/07/2019 12:00 pm

20