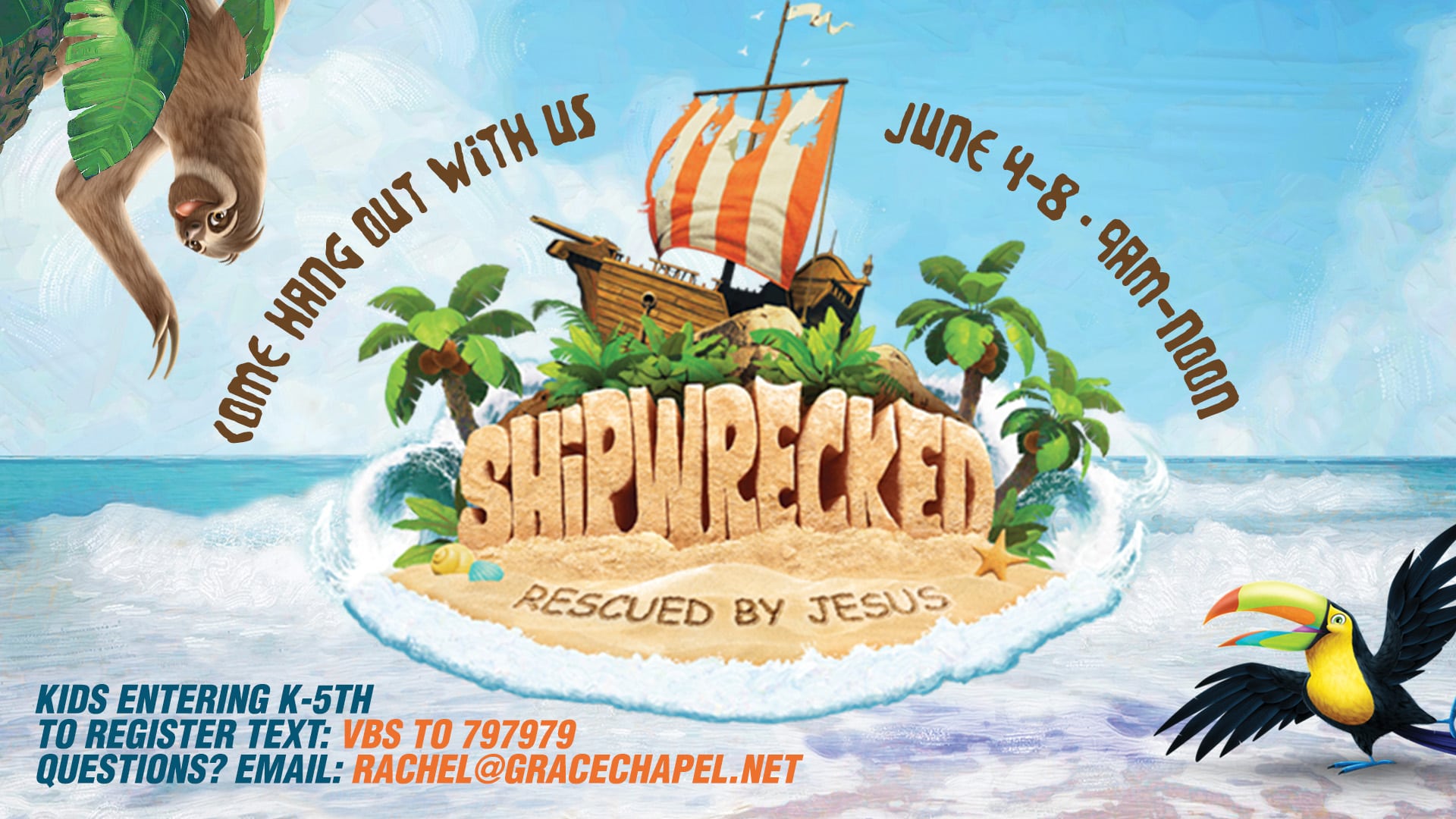 Welcome to Shipwrecked, the VBS where kids learn that Jesus rescues!
We have chosen this amazing adventure that will help kids (and adults) begin or deepen their faith by discovering that Jesus cares about them personally and rescues in life's toughest circumstances.
Mark your calendars for June 4th-8th for Shipwrecked VBS-the best week of summer! We will start each morning at 9a (doors open at 8:30a) and pick-up will be at NOON.
VBS is for all kids who will be ENTERING Kindergarten through 5th grade in the Fall of 2018.
Middle School/High School students/Adults are encouraged to volunteer and can do so by clicking here.
Preschool VBS is available for Volunteer's children only. 
Questions? Email our VBS Director, Rachel Bradley
VBS: Shipwrecked

Welcome to Shipwrecked, the VBS where kids learn that Jesus rescues!

We have chosen this amazing adventure that will help kids (and adults) begin or deepen their faith by discovering that Jesus cares about them personally and rescues in life's toughest circumstances.

Mark your calendars for June 4th-8th for Shipwrecked VBS-the best week of summer! We will start each morning at 9a (doors open at 8:30a) and pick-up will be at NOON.

VBS is for all kids who will be ENTERING Kindergarten through 5th grade in the Fall of 2018.

Middle School/High School students/Adults are encouraged to volunteer and can do so by clicking here.

Preschool VBS is available for Volunteer's children only. 

Questions? Email our VBS Director, Rachel Bradley

March 26, 2018

06/04/2018 9:00 am

06/08/2018 12:00 pm

1

days

Welcome to Shipwrecked, the VBS where kids learn that Jesus rescues!We have chosen this amazing adventure that will help kids (and adults) begin or deepen their faith by discovering that Jesus cares about them personally and rescues in life's toughest circumstances.Mark your calendars for June 4th-8th for Shipwrecked VBS-the best week of summer! We will start each morning at 9a (doors open at 8:30a) and pick-up will be at NOON.VBS is for all kids who will be ENTERING Kindergarten through 5th grade in the Fall of 2018.

Grace Chapel