Why Jesus? Evidence of Hope
January 19 (7p-9p) & January 20 (9:30a-3:30p), 2018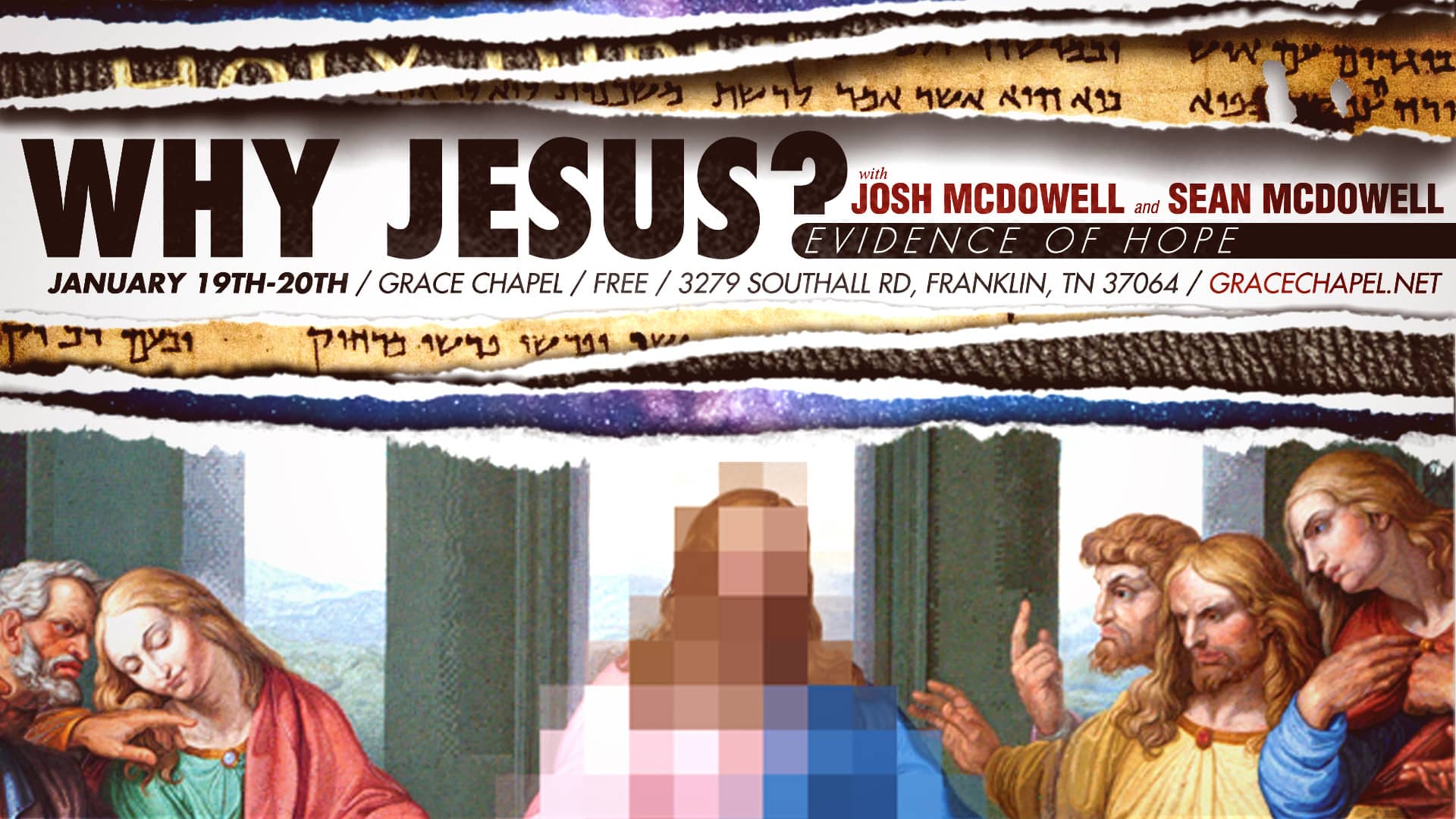 Discussion Topics Include:
If God, Why Evil? | Skeptic's Quest & Deity of Christ | The Case for Marriage | The Reliability of the Old Testament | What Skeptics Wish Christians Knew | The Reliability of the New Testament
Have you ever had questions about these topics? Or been in a conversation with someone about your faith & didn't feel like you had the right answer? Knowing what you believe and how to respond to these tough questions is foundational to your faith. Join Josh & Sean McDowell for a free conference that is all about life's tough questions.
Friday, January 19 from 7-9p and Saturday, January 20 from 9:30a-3:30p at Grace Chapel.
On Saturday, January 20 – there will be a 90min break for lunch with Food Trucks on site. 
There will be no childcare for this event.
Get directions to Grace Chapel.
---
Invite your friends!
---