Winter Adult Equipping Classes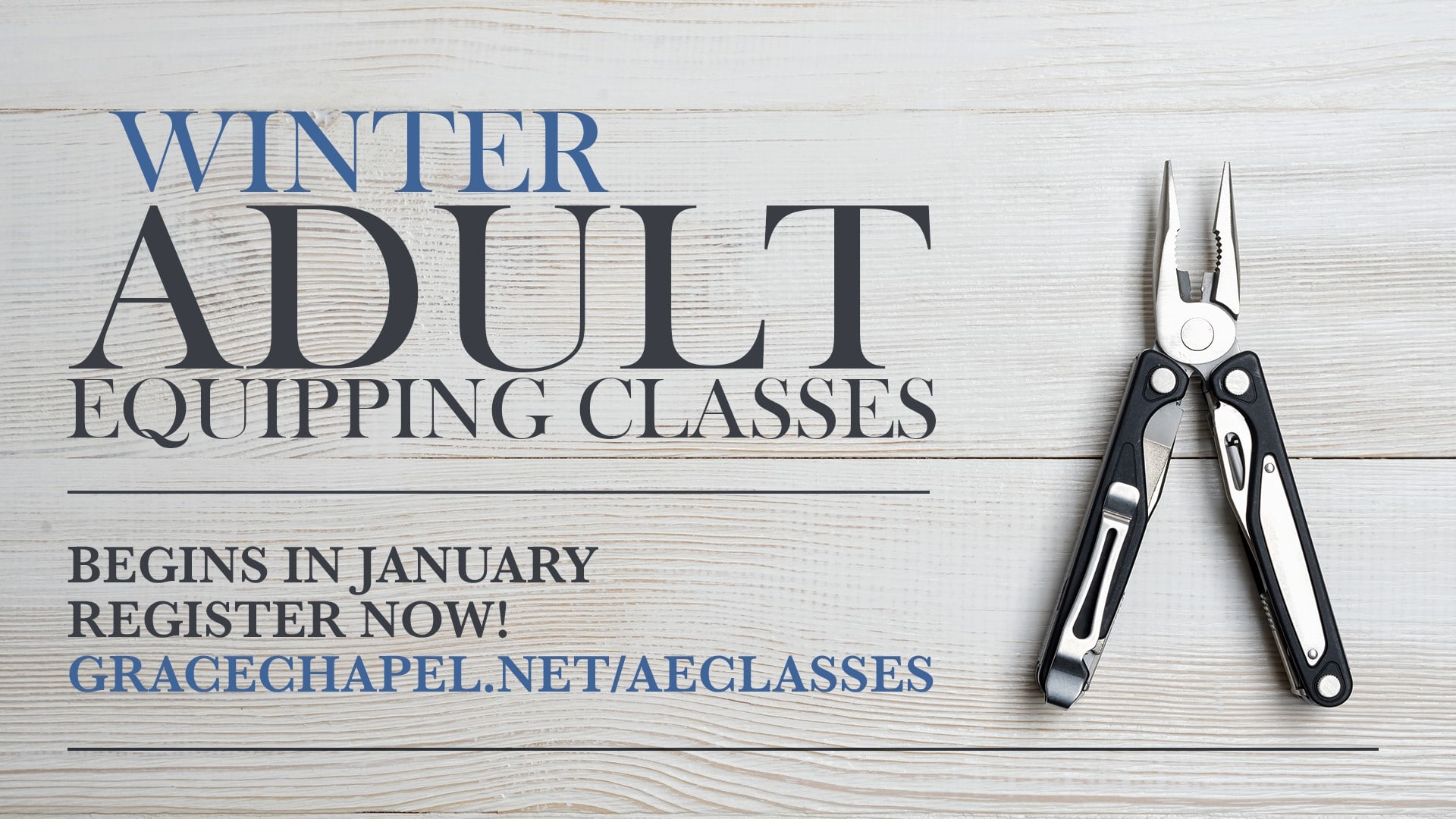 Winter Adult Equipping classes are starting soon! This is an excellent way to grow in the grace and knowledge of Jesus – and to grow in relationship with others at Grace Chapel. Sunday classes begin January 13, Wednesday night classes begin January 16!
Questions? Myron can help!
Winter Adult Equipping Classes

Winter Adult Equipping classes are starting soon! This is an excellent way to grow in the grace and knowledge of Jesus – and to grow in relationship with others at Grace Chapel. Sunday classes begin January 13, Wednesday night classes begin January 16! Questions? Myron can help!

December 6, 2018

2019-01-13 10:00:00

2019-01-13 12:00:00