Living Words Women's Conference 2019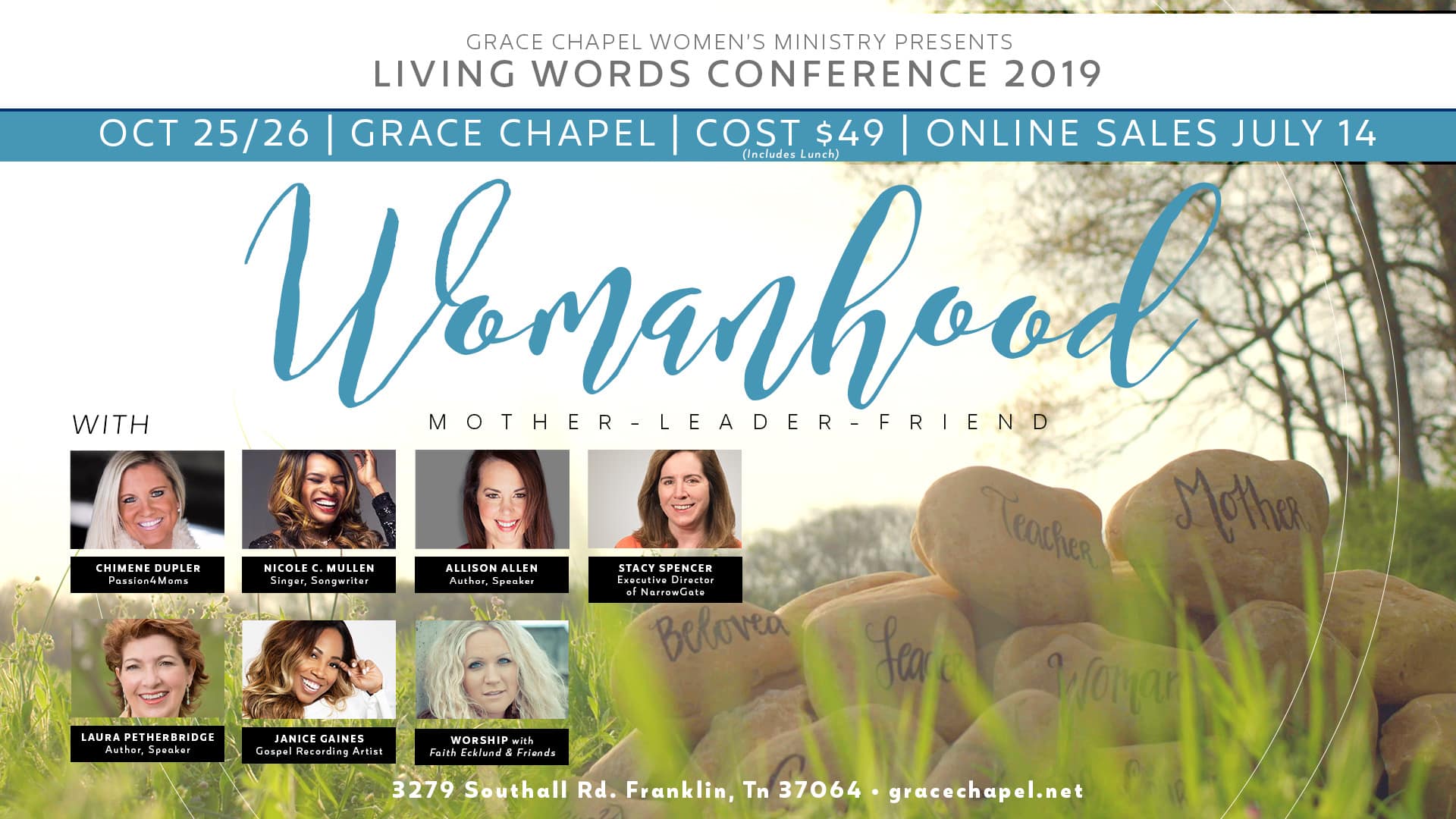 Womanhood is not limited to one attribute but filled with the most exquisite variety; mother, leader, friend, teacher, servant, tender, strong, redeemed and the list goes on. The 2019 Living Words Conference, "Womanhood" will create a space for us all!
Please join us in the beautiful countryside of Franklin TN., at Grace Chapel, Oct. 25th-26th, as we celebrate the high call of "womanhood"!
Tickets on sale now! Click here to get your tickets.
Living Words Women's Conference 2019

Womanhood is not limited to one attribute but filled with the most exquisite variety; mother, leader, friend, teacher, servant, tender, strong, redeemed and the list goes on. The 2019 Living Words Conference, "Womanhood" will create a space for us all! Please join us in the beautiful countryside of Franklin TN., at Grace Chapel, Oct. 25th-26th, as we celebrate the high call of "womanhood"! Tickets on sale now! Click here to get your tickets.

July 10, 2019