Young Adults Friendsgiving
Sunday, November 18 // 5-9p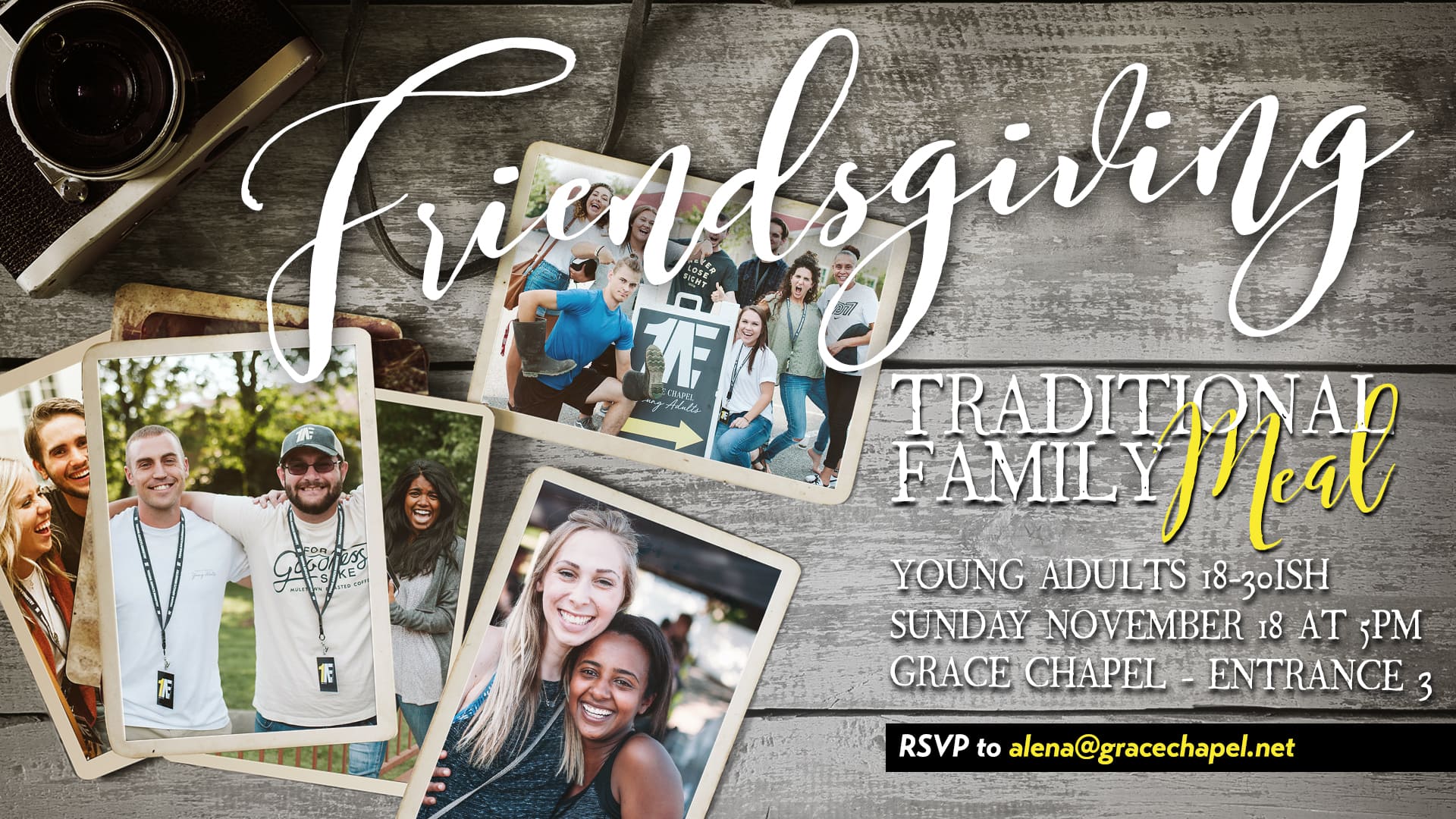 Friends. Turkey. Music. Photo Booth. Pie. And more. Did we say this is FREE??!! It is. Grab your friends and get there!!
If you're a Young Adult (18-30) join us for Friendsgiving 2018 on Sunday, November 18 from 5-9p at Grace Chapel.
Tell us you're coming by clicking here! 
Questions? Email alena@gracechapel.net!
Young Adults Friendsgiving

Friends. Turkey. Music. Photo Booth. Pie. And more. Did we say this is FREE??!! It is. Grab your friends and get there!!

If you're a Young Adult (18-30) join us for Friendsgiving 2018 on Sunday, November 18 from 5-9p at Grace Chapel.

Tell us you're coming by clicking here! 

Questions? Email alena@gracechapel.net!

October 29, 2018

2018-11-18 00:00:00

2018-11-29 17:00:00