In a culture that demands you to live life at a frenzied pace, it's easy to find yourself robbed of the abundant life that Jesus offers. You're anxious, worried, and overwhelmed and not sure what to do about it.
So, how do you live a life filled with a contagious joy? How do you find the "peace that passes understanding"? How do you live in the culture, but not be of the culture?
One word, one big idea: Gratitude.
In this journal, you'll find a page for each day over the next four weeks for you to pause, reflect, and develop the discipline of gratitude.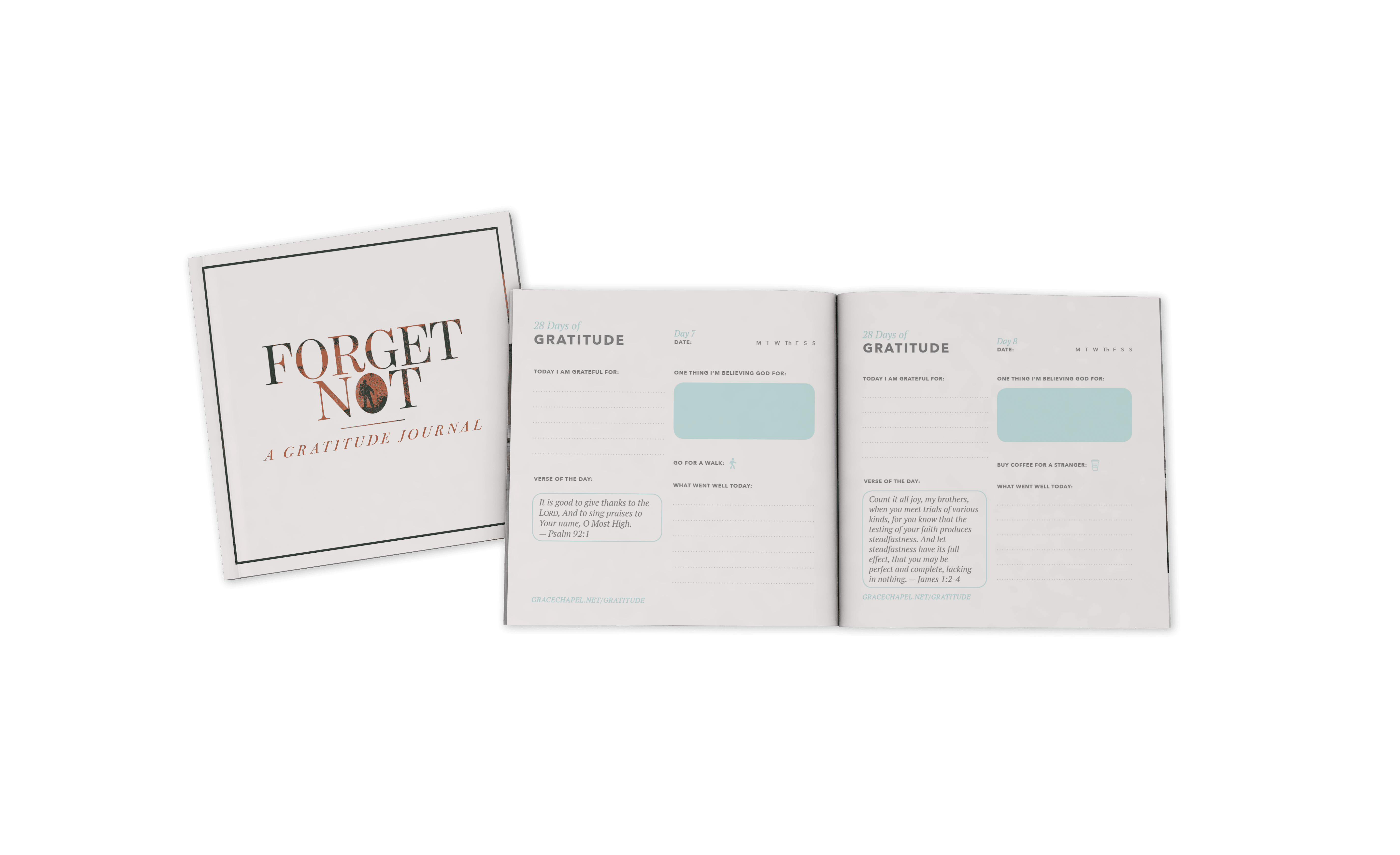 FORGET NOT: AN INVITATION TO A GRATEFUL LIFE
Is it possible to live through the ups and downs of life with a consistent, abiding joy? When the Bible speaks of joy, peace, fulfillment, and satisfaction, it never speaks of them as a goal but as a byproduct of something else. The Biblical key to abiding joy, peace, and fulfillment is found in one thing: gratitude.