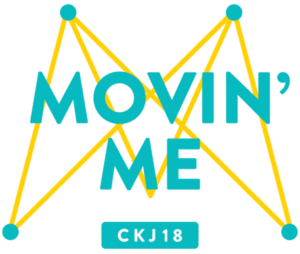 Camp KidJam: June 29th-July 2nd
Registration is open for all kids who will have COMPLETED 2nd through 5th grade this summer. We will travel to Bowling Green, KY for a fun and faith-filled week with Camp KidJam. 
What makes you move?
Music.
Pizza. (To the buffet line. )
An SEC Football Championship game. (Might make you hoarse, too.)
This summer, Camp KidJam dives into the lives of some people who were moved, not by something—but by SOMEONE. When these individuals met Jesus face to face and discovered who He was, their lives took a drastic turn.
When we meet Jesus—we move, too.
He turns our way of life inside out.
He moves us to live for Him and the people around us instead of just ourselves.
Love God, love others: that's the message of Jesus. 
Movin' Me challenges us to discover more about Jesus and allow His love to change our hearts forever. It encourages us to share that love with friends and family as we allow Jesus to move us in His direction.
Ready to make your move? Join Camp KidJam this summer… for Movin' Me!
Cost is $300 per child with a $50 non-refundable deposit due at time of registration. All meals, transportation, and lodging are included. 
All Leaders are background checked and have completed required training in accordance to Grace Chapel's Children's Ministry policies. 
We expect registration spots to fill up quickly. Track availability is first come, first serve. 
Grace Chapel will be providing buses for transportation. We will be departing the church on Friday, June 29th at 11:00 AM and returning Monday, July 2nd at 2:00 PM.
Lodging- Our kids and Grace Chapel Leaders will be staying at the Western Kentucky University campus in dorm style rooms, 2-3 kids per room, with a bath on hall. All beds are twin size. 
There will be a mandatory parent meeting on Wednesday, June 13th at 6:00 PM in Room 203 with a make-up date on Sunday, June 17th at 1 PM. 
Please make sure your mailing address is correct as your parent packet will be mailed to you within 1 week of online registration.
All forms are required to be turned in no later than June 1st . Any balance is due on June 1st and will automatically be charged to the credit card that was used to secure your child's registration. 
Questions? Please email Rachel Bradley, Children's Ministry Director, at rachel@gracechapel.net