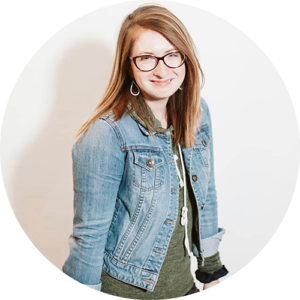 Kelcey was born in Michigan and was raised in a Christian home and came to faith in Jesus at age 4. She started attending a college ministry at her state university and it was there her faith became real and alive. She saw what life looked like when you lived in tune with the spirit and His guidance. Kelcey moved to Nashville in 2014 to work for a Christian Artist Management Company and found herself desperate for community! Kelcey saw a poster for the Draw Near worship night in downtown Franklin and thought she should try the group out, but the low place she was in made new things extremely hard."Everything in me fought me from going to the worship night. I was scared and nervous and dealing with a lot of spiritual warfare.  When we started singing, something broke in me. The heaviness lifted. I will never forget that night because I knew I had found my people. I am super thankful someone put a Draw Near poster in the Franklin 5 Points Post Office."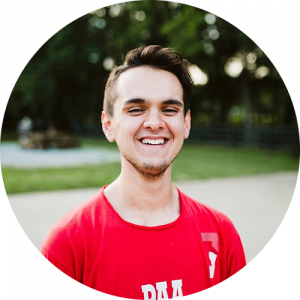 Anthony grew up in a Christian household with parents who consistently shared God's Word with him but felt like an outcast and suffered with self-image issues. This created an anxiety of being valued which led to depression, hopelessness, and drug use at an early age.
"My heart got so heavy, to the point where I broke down crying one night and knew I couldn't take this anymore." And then Jesus…
A renewed sense of self motivation came over his life. He began turning the negatives into positives. He lost 120 pounds, began defeating a pornography addiction, and finally living life without anxiety or depression. Anthony always believed in God, but never understood what it was like to know and to grow in Him. Anthony came to 1NE and found community, fellowship and began to understand the process of the things he had walked through. We love Anthony!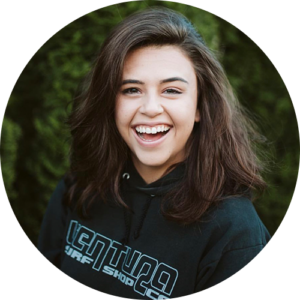 Camille was born in Nashville and started going to Grace Chapel when she was in elementary school. In 6th grade her family moved to Ventura, California and it was there that she realized how fast she would have to grow up. At 12 years old, she was face to face with the reality of poverty, gangs, and social injustices. During that time it felt like she was doing everything she could to get a breath of fresh air. The evil that surrounded her almost seemed to take over. Depression ran rampant in her soul and anxiety made sure she didn't rest. During her junior year of high school, her family suddenly decided to move to Franklin, TN. Her depression worsened and she felt as if there was no more hope. But God, in His grace, came in and rescued her at the perfect time. Joy now runs through her veins! In Camille's words, "1NE has painted a picture of what family looks like and I couldn't be more grateful."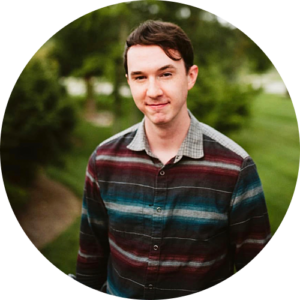 This is Joshua. He was born in Gatlinburg, Tennessee. He has spent most of his life in Southern Middle Tennessee, but has also lived in Boston and in the Caribbean. Joshua grew up in and around the church, but moving often made it difficult to stay with one congregation very long. Joshua received Jesus as Savior when he was 4 and spent the next 13 years growing in the knowledge of Jesus Christ and the realization that he needed and continues to need a savior. The transformation has been gradual and stretched out across more than a decade. Joshua knows that God moves and is moving, "albeit at his own pace." Josh came to 1NE after attending Grace Chapel for several years. He stayed for the like-minded individuals who have a heart for the Lord and a thirst for more of Him. Joshua serves as an usher and on the safety team at church and serves at 1NE, ushering and helping where needed. He is active in his Life Group, and in the future, he'd like to also serve on the video tech team.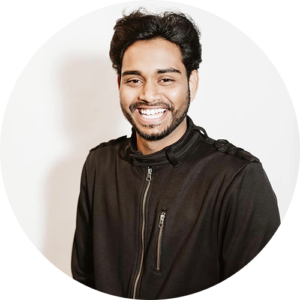 This is Praisim. He was born in a little town called Gadag in South India. He was raised a Christian, but every phase of his life taught him to press into the Lord's presence more and more. There were moments in life that Praisim saw and experienced God doing amazing things, and yet he was falling back constantly in his selfishness and being led by wrong motives. God brought Praisim to Nashville miraculously! He got his Visa approved in 3 days, while everyone told him to wait for at least a year.  Praisim's cry to the Lord at this time was, "I will go anywhere to seek your face." In the year that Praisim has been in Nashville he has continued to see God do amazing things. Praisim says, "He walks with me faithfully. He held me tight in His arms in the toughest season of my life and that is exactly when I started coming to 1NE. I got the space needed to get back into Gods presence when I was walking through the fire. What everyone called temptation and an attack from the enemy is exactly what God used to bring me back into His astonishing love. He is revealing His love like never before! What I thought could be the fire of the enemy, God used to surround me with the consuming fire of God. I'm excited to see what God has for Nashville. As a person coming from India, I have to tell you all that you are blessed to live in a place where God's presence manifests powerfully. He is around you and in you! Praise God" - Praisim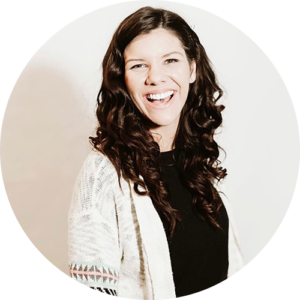 Elise grew up as a pastor's kid, moving wherever God called her family to minister and serve. Elise was born with a speech impediment and at a young age knew she would overcome that challenge to use her gift as an encourager. She gave her life to Christ at the age of 7.
In 2001 God called her family to Tennessee to pastor a church. Fast forward to Thanksgiving of 2016, Elise headed into the lowest valley of her life. "I felt like a big storm was heading my way and I was on a ship sailing into the unknown. I knew God was my anchor so I wasn't afraid or worried, but I knew I would face a hard heartbreaking season. I kept asking God, what do you want me to do? I will do whatever it takes!" Battling with depression, anxiety and panic attacks, Elise kept running to God and seeking the word. The enemy kept trying to attack her and she would say out loud, "Satan not today, not now and not ever!" Elise would quote scripture out loud and blast worship music, praying to God more than ever before. The more she drew close to God the more she felt the enemy trying to attack . On Dec. 22nd, 2017 she faced the biggest depression storm of her life . "I felt like I was shipwrecked, feeling hopeless."
BUT GOD... He reached out to Elise saying," I am not done with you my daughter." 2018 rolled in and a healing season began. Elise got plugged into her small group and came to 1NE on Feb. 2nd. "I have never felt so much love for God like I  did at 1NE. I  was blown away by the authentic friendships that quickly grew and the support I found. People at 1NE are the real deal. The pain I went through to meet everyone was all worth it. -Elise