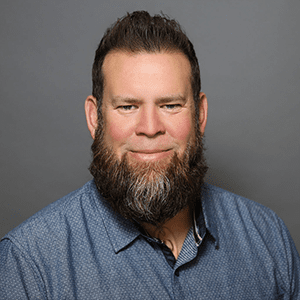 After graduating from Calvary Chapel Bible College, Executive Pastor Mark Bright went into full-time ministry running a para-church organization in Idaho for several years. Before moving to Idaho, Mark attended Pastor Steve's first church in California, Calvary Chapel Pomona Valley. He and Steve remained in contact over the years, and in September of 2011, Mark reunited with the Grace Chapel team as its executive pastor.
"My job is to look after the staff and make sure that they have everything they need physically, relationally, and spiritually to be passionate servants of Jesus Christ who lead others into the truth they have experienced."
Mark married his lovely wife Lisa, whom he met while attending Bible college, in 1995. They have four children, and their whole family loves adventure.