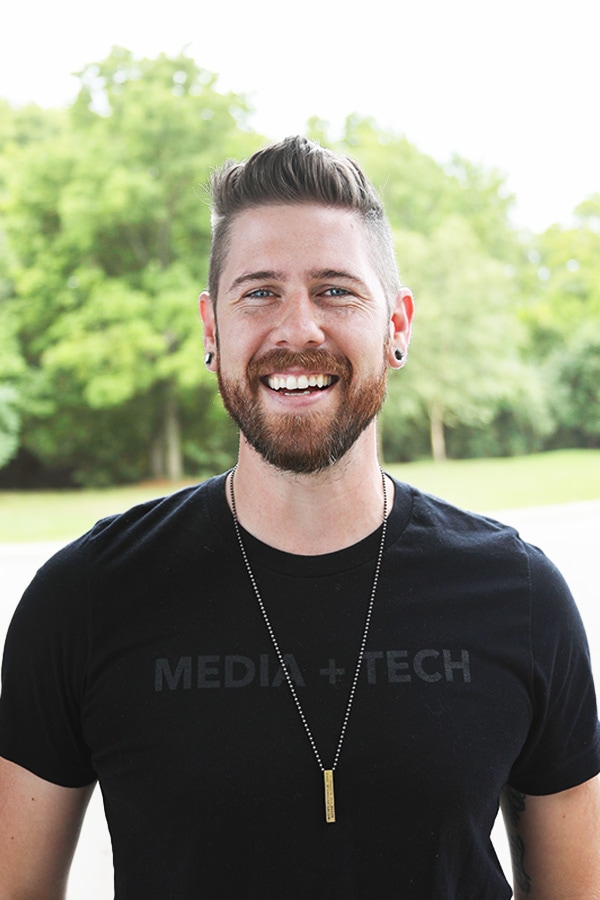 Matt was born in California, but grew up here in Franklin from an early age. After attempting to live life His way, God encountered him through two couples he waited on at a restaurant in Nashville. Matt finally decided to turn from my worldly ways and give my life to Christ in the river behind Grace Chapel on September 1st, 2013!
From that point forward, God opened doors for him to serve at different ministries at Grace Chapel, beginning with Middle School Ministry, then with 1NE Young Adults Ministry and the Worship Community.
Matt's passion and mission is to share the love of Jesus with others through any avenue and platform God provides. He is so beyond blessed and honored to add Tech Ministries to the amazing list of opportunities!