WELCOME TO OUR WOMEN'S MINISTRY PAGE!
Grace Chapel Women's Ministry, otherwise known as "Women of Grace", is excited to offer lots of opportunities to grow in Christ AND community!
The best and most efficient way to stay up-to-date on upcoming classes and events is to follow us on Facebook & Instagram.
Women's Ministry Board: Sarah Berger, Allison Allen, Donna Boone and Stacy Spencer


DEEP DIVE //Women's Study
This fall we are trying something new. We are starting up 3-day mini-series called Deep Dive that will occur September, October, and November in the morning, once a month, instead of our regular Wed. morning weekly Bible Study.  Check out the schedule below for dates and times.
Monday and Tuesday will be on Facebook LIVE from 9:30a-10:30a.
Wednesday morning we will meet together in the church from 9:30a-11:00a, just like in the past. 
These studies will be an in-depth, deep look into God's Word. Deep Dive will begin on September 14th. Moving forward after that, it will be held on the second Monday, Tuesday online, and Wed. morning in the Sanctuary.  
On the Wednesday morning study in the Sanctuary, if you prefer to practice social distancing we have a place for you in the balcony, if you want to wear a mask, or if you don't want to wear a mask there is a place for you! It is our heart that all three feel safe and welcome.
***If by some chance the COVID numbers rise and we are not able to meet we will continue the Wed. study online
  September
   Stacy Spencer

"Finding Peace with God,
 Yourself, and Others"
Date: September 14th
Time: 9:30a-10:30a
Place: Facebook LIVE
Date: September 15th
Time: 9:30a-10:30a
Place: Facebook LIVE
Date: September 16th
Time: 9:30a-11:00a
Place: Grace Chapel Sanctuary
   October
   Allison Allen

A Better Way: "The Life-Altering
Grace of Forgiveness"
Date: October 12th
Time: 9:30a-10:30a
Place: Facebook LIVE
Date: October 13th
Time: 9:30a-10:30a
Place: Facebook LIVE
Date: October 14th
Time: 9:30a-11:00a
Place: Grace Chapel Sanctuary
   November
      Sarah Berger

"Step by Step-A Mothers Journey
Through Grief and Hope"

Date: November 9th
Time: 9:30a-10:30a
Place: Facebook LIVE
Date: November 10th
Time: 9:30a-10:30a
Place: Facebook LIVE
Date: November 11th
Time: 9:30a-11:00a
Place: Grace Chapel Sanctuary

Bible Study LIVE
Join us on Wednesday nights at 7:30p on Facebook LIVE for a short "Live Bible Study" with various teachers. Each week stands on its own as is packed with truth from God's word and practical application for your everyday walk with the Lord. And if you need prayer we will pray for you!! Soooo put on your soft clothes and jump online!! You will be glad you did!

WOMEN'S MINISTRY SMALL GROUPS!
We hear you!!! You want to be face to face more- so we will be launching Women's Ministry Small Groups in September! These groups will meet on Zoom or in small numbers (no more than 10) in women's homes. Register Now!!!
CLICK HERE TO SEE THE GROUPS AND REGISTER

S
et Free // Women only
If you have an abortion in your past and need healing, first of all, WE LOVE YOU, second we have a private safe group off campus for you to walk through the healing process. Please click on the link below for full details and registration.
An intimate gathering and time of healing for post-abortion women
Join us in a confidential small group Bible Study for women desiring healing from a past abortion. Together we will travel the path from shame and regret to freedom in Jesus.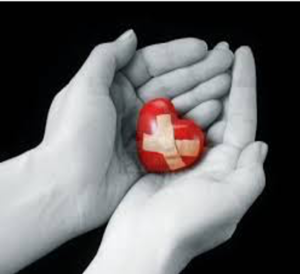 Hope, Healing, and Restoration Support for Women
No one is immune to the impact of sexual abuse. Although much of the current research has shown how one abusive event dims the life of the victim, we live in a time where sexually harmful behavior has become so common that we avoid naming it as abuse. In the midst of such tragedy, most of us have chosen to hide our hurts or attempted to heal ourselves. The consequences of sexual abuse can never be fully removed, yet when we lay our wounded heart before God's tender kindness and strength, the power of shame cannot win.  –The Allender Center
Wounded Hearts is a 12-week Christ-centered small group.  The group is designed to provide a safe place for women who have experienced childhood sexual abuse or sexual assault to join with others. Together the group will work to find guidance in the midst of confusion and to find hope for their wounded hearts.
Using the Wounded Hearts curriculum by Dr. Dan B. Allender as our structure, the group will work through the complex issues of sexual abuse in a concrete way.  The group will journey together through a step-by-step process of change to:
Face the truth about past and present experiences and feelings
Deal with the emotions and damage that affect our relationships with God, self and others
Find healing and redemption in our stories.
CONTACT:  (615) 591-5262 or info@therefugecenter.org to register.
Group size is limited and fills up quickly.  Pre-registration is required.