Executive Assistant to Pastor Mark Bright + Human Resources Director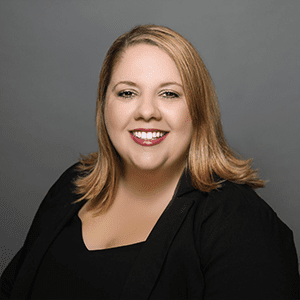 Brooke has attended Grace Chapel with her husband Billy since 2011.  She has been active in serving in different ministries and felt blessed with the opportunity to become a staff member in 2013.
She has several years of Human Resources and Benefits experience from previous positions and is pleased to be able to assist the church with her knowledge in these areas. In this position, Brooke provides guidance on employment practices, staff relations, and benefits.
In addition to her Human Resources role, Brooke assists our Executive Pastor Mark Bright.