Welcome to the Children's Ministry page!  Rachel Bradley is the Children's Ministry Director at Grace Chapel. Our mission is to partner with parents to equip their children, including those with special needs, to be passionate servants of Jesus Christ. We balance age appropriate fun with biblical truth so that kids want to come and are impacted eternally as a result. We would love to minister to your children. We have a safe and fun place for all of your kids at Grace Chapel, so come join us on Sundays at 9 and 11:11am, and on Wednesday nights from 6:30-8pm.
Visiting Families and Secure Check-In
Visiting and attending families can come to any of our four check-in desks throughout the building where we will be happy to get you checked-in and get you to the right location for your child. Here you will receive a number and your child will receive a nametag with a matching number. If you are needed during the service the number will appear on a display in the sanctuary and chapel. You will also need your number tag to pick up your children. Grace Chapel volunteers are background checked to ensure the safety of your children.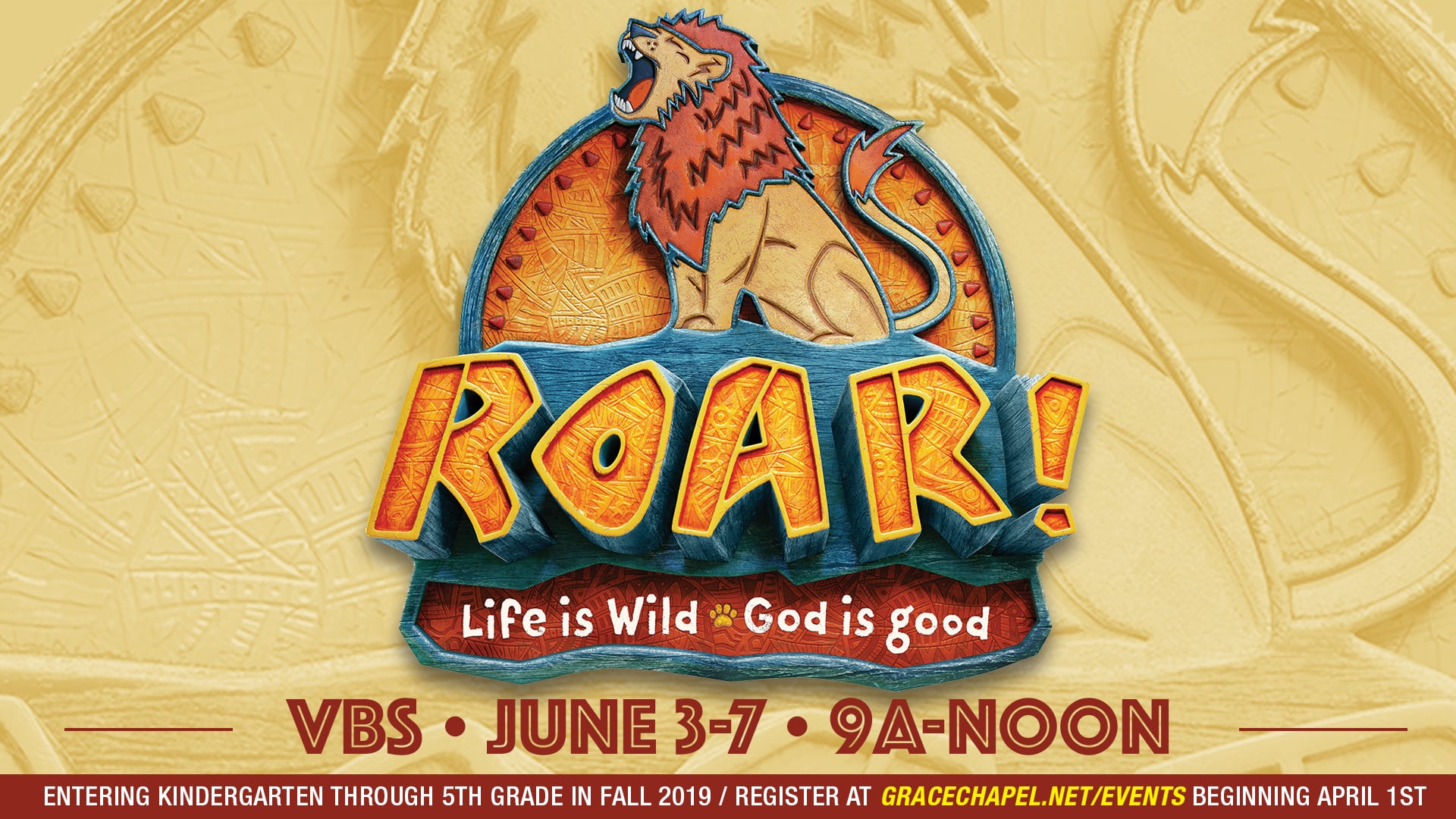 VBS 2019
June, 03, 2019
Welcome to ROAR, the VBS where we are headed for an epic African adventure that ...